Welcome October - and a New Giveaway!
I miss Instagram since being booted for no reason last month. I followed TONS of people - lots of jewelry designers and lapidaries (gemstone cutters) - and I truly feel like I am out of the loop these days. I tried opening another account...again. I had every intention of keeping my account private...NOT to post images/reels...just to follow others again (did not want to be booted for no reason a third time)! I even opened a new email account, and came up with a new "username". But, Instagram recognized my computer's IP address and basically said "hell no Lady! You already have an account!" And then it would go through the routine of texting me a 6 digit code --- which I never receive --- thus not allowing me to open that new account (or reactivate my old accounts). So, back to Square One.
I am on a mission to use up the extensive beads in my stash, rather than buy new (I cannot see what's new anyway without an Instagram account)! But I digress.
I came upon this luscious artisan lampwork bead - it's actually called a Pod - by artist Libby Leuchtman.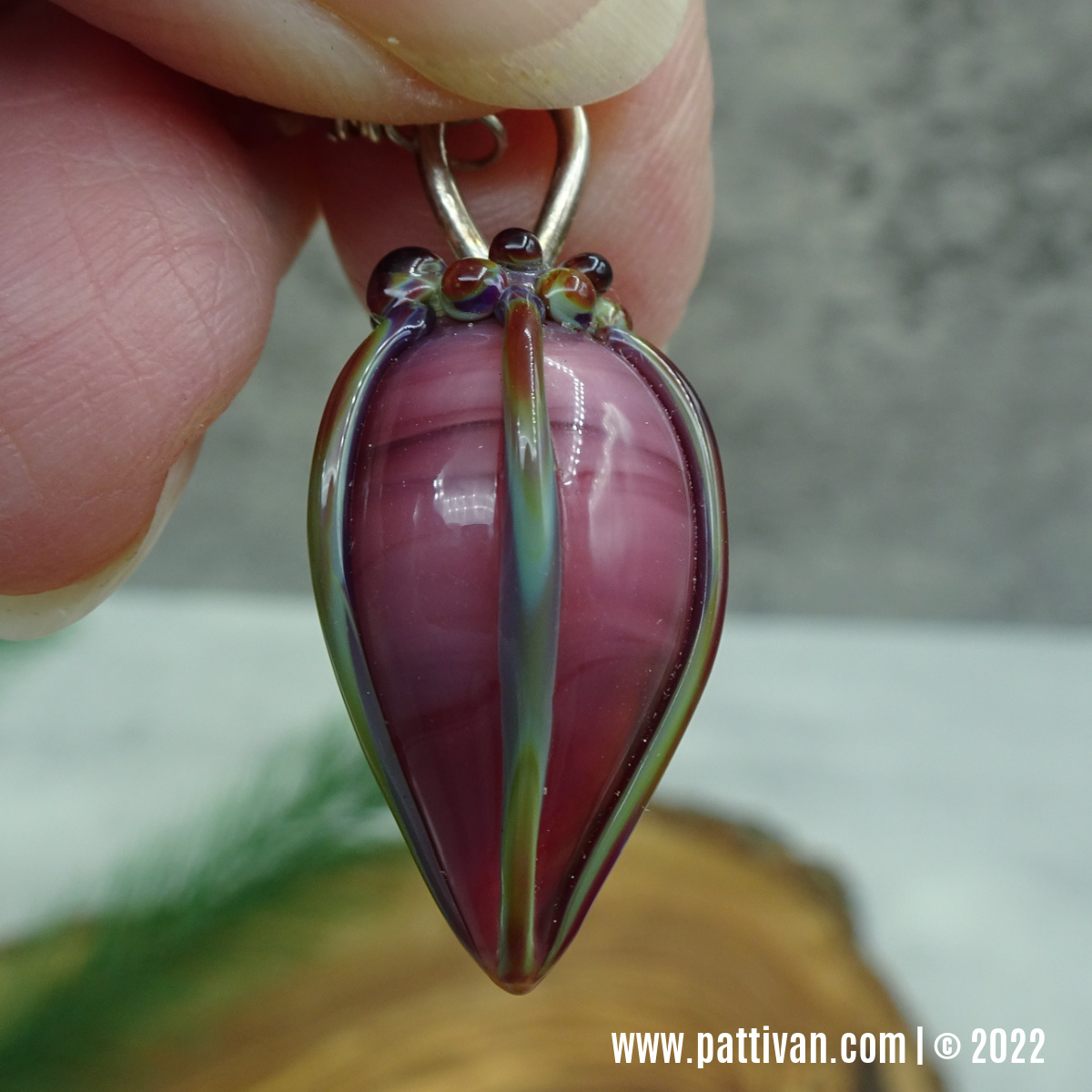 I still have the receipt - I bought this in 2011.....2011!! Shame on me...I actually remember when I bought it - but I did not know what to do with it! Sure...slap it on a chain...it is certainly pretty enough to do just that. But I remember wanting to make it something special. So today, I opened my drawer of Swarovski Crystals.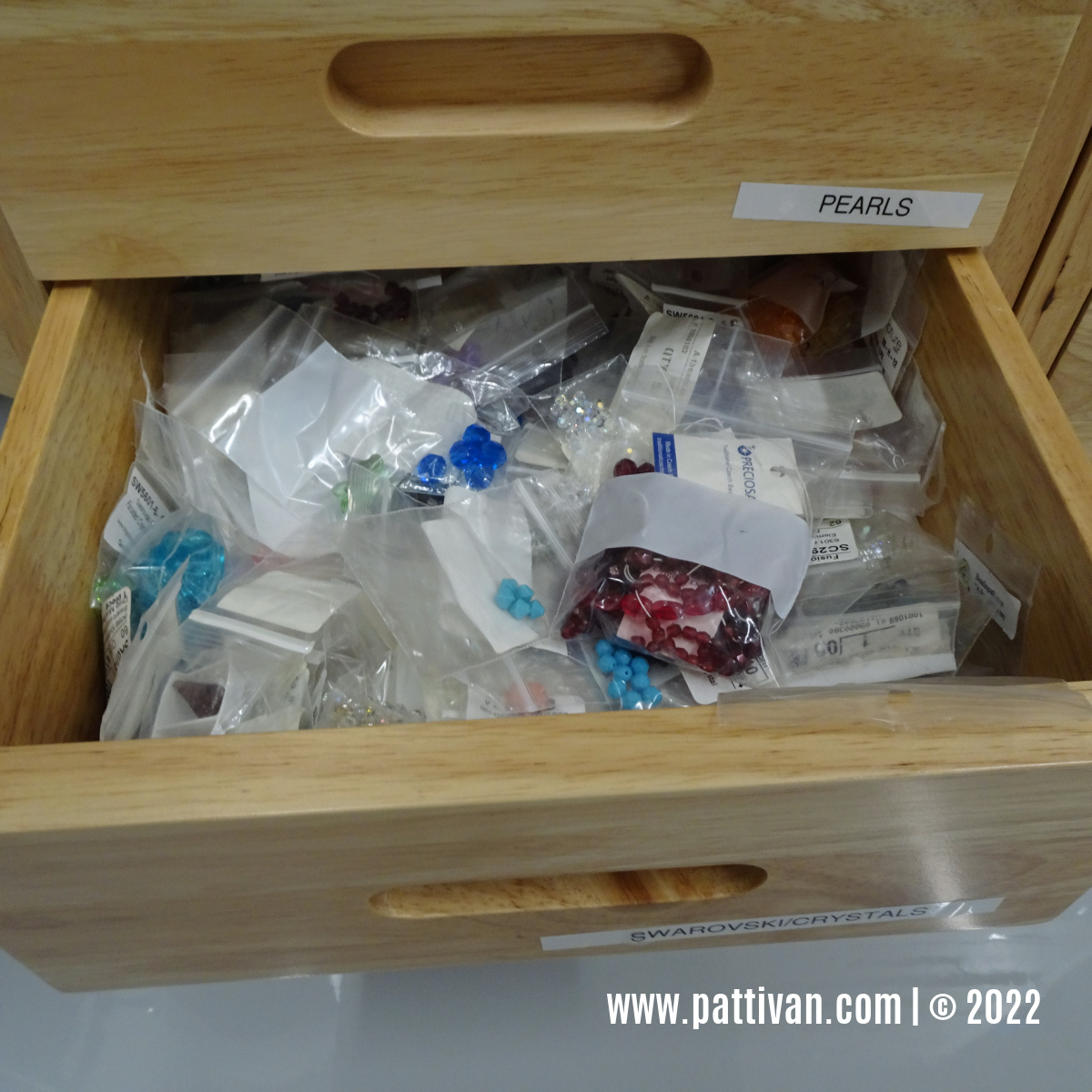 There are a lot of crystal beads in this drawer than your eye may lead you to believe - nearly every color under the rainbow! I was heavy into crystals for a long time! Swarovski stopped manufacturing beads in 2021 (except to select designers). I have always admired Swarovski and felt their crystals were unparalleled. While I don't use them often in my designs anymore, I still admire their beauty!
Anyway, I thought these colors matched beautifully!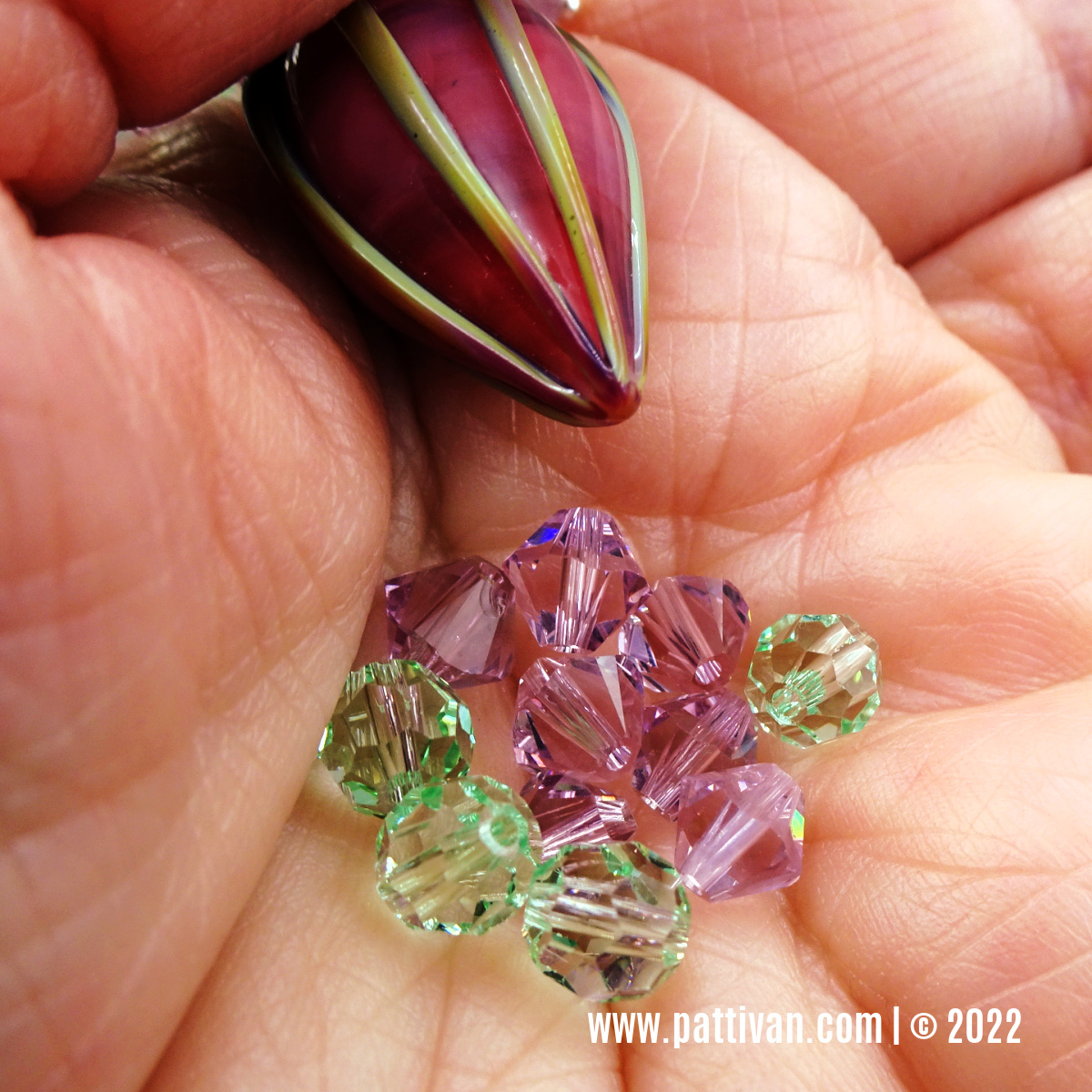 The colors are Amethyst and Chrysolite (pale green to me!)
So, I wire wrapped lots of these babies, in sterling silver to the top of the pod.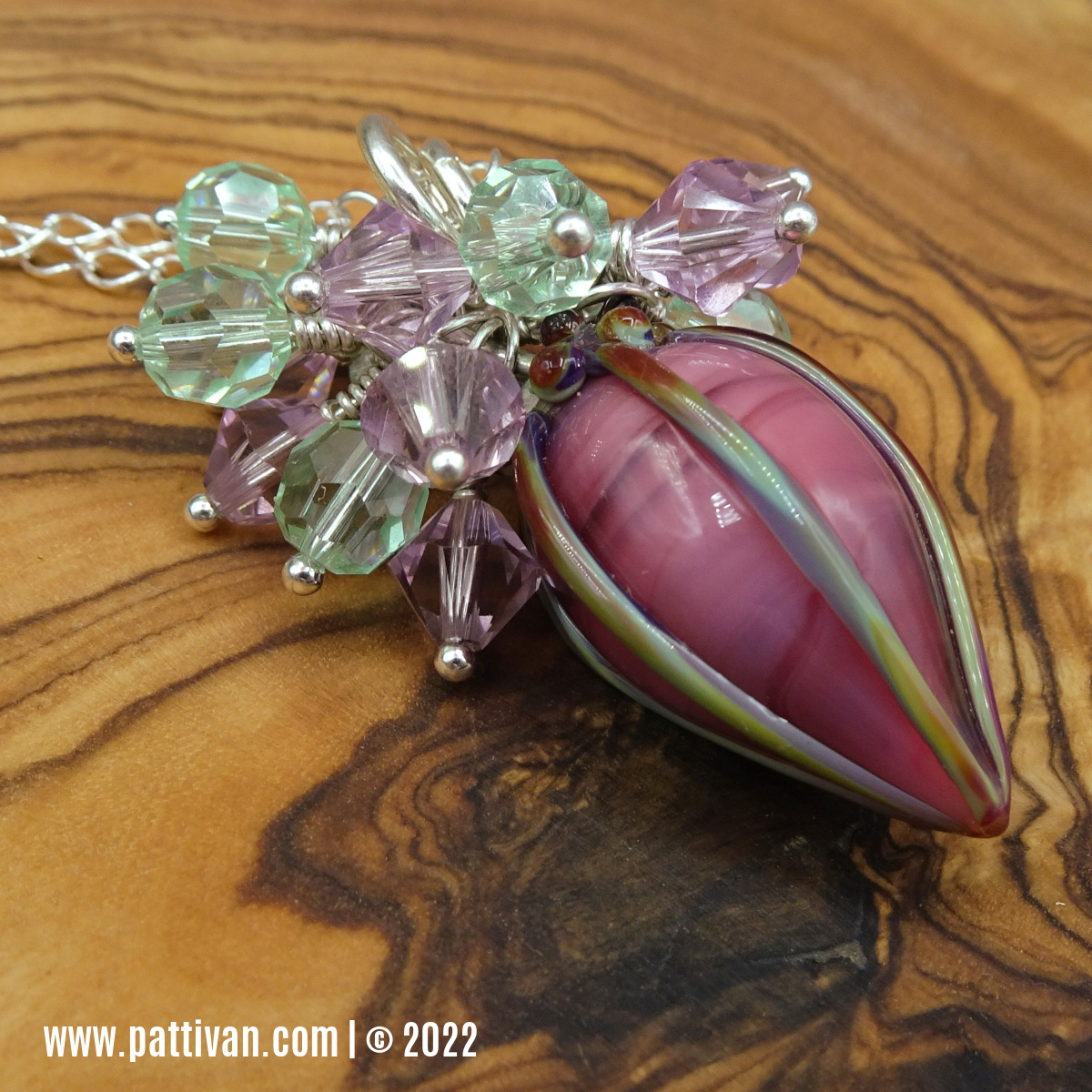 I call it Crystal Fluff.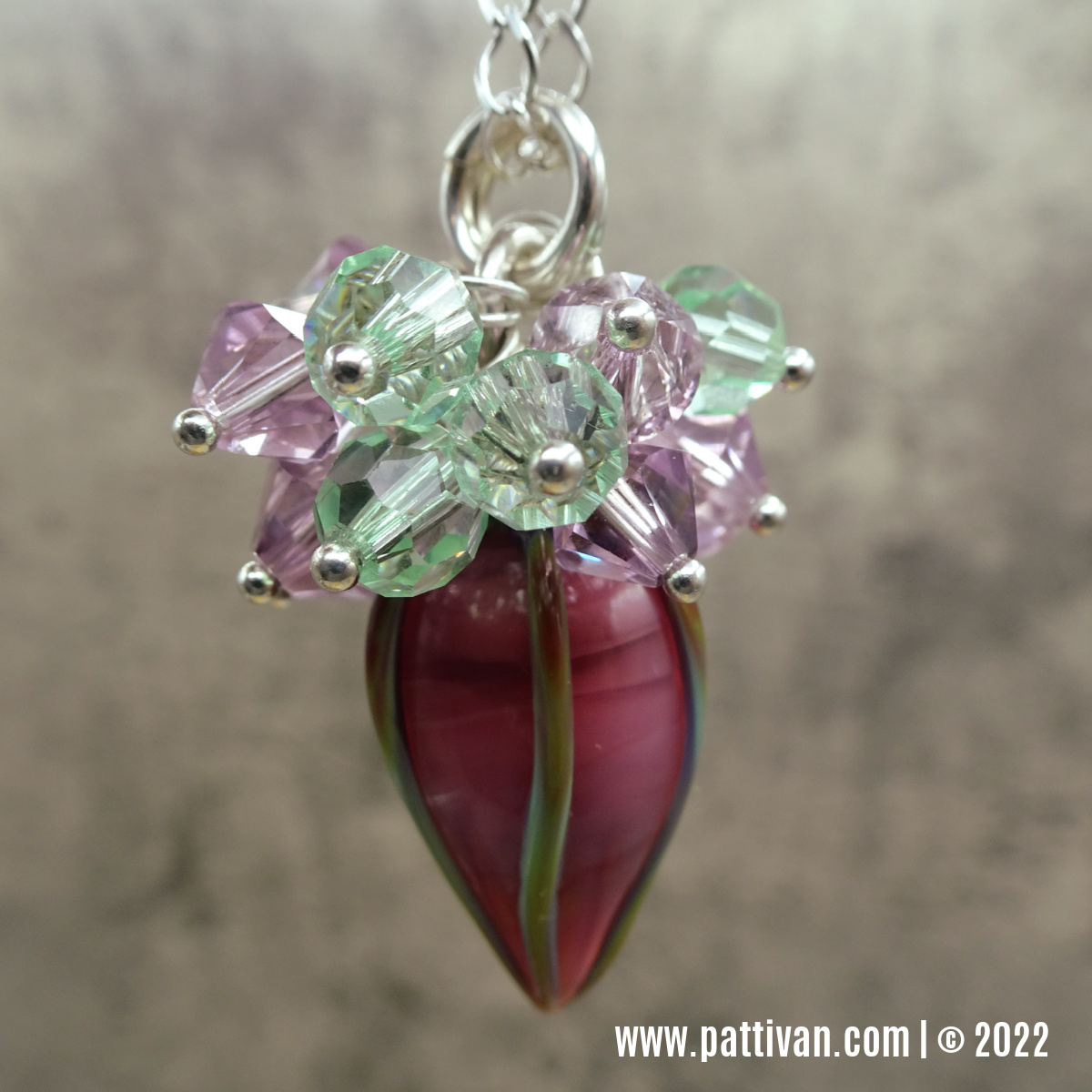 Now, it looks good on a chain! It hangs from a 24" sterling silver chain - I think this would look beautiful with a black dress, a turtleneck sweater, even a long sleeve t-shirt!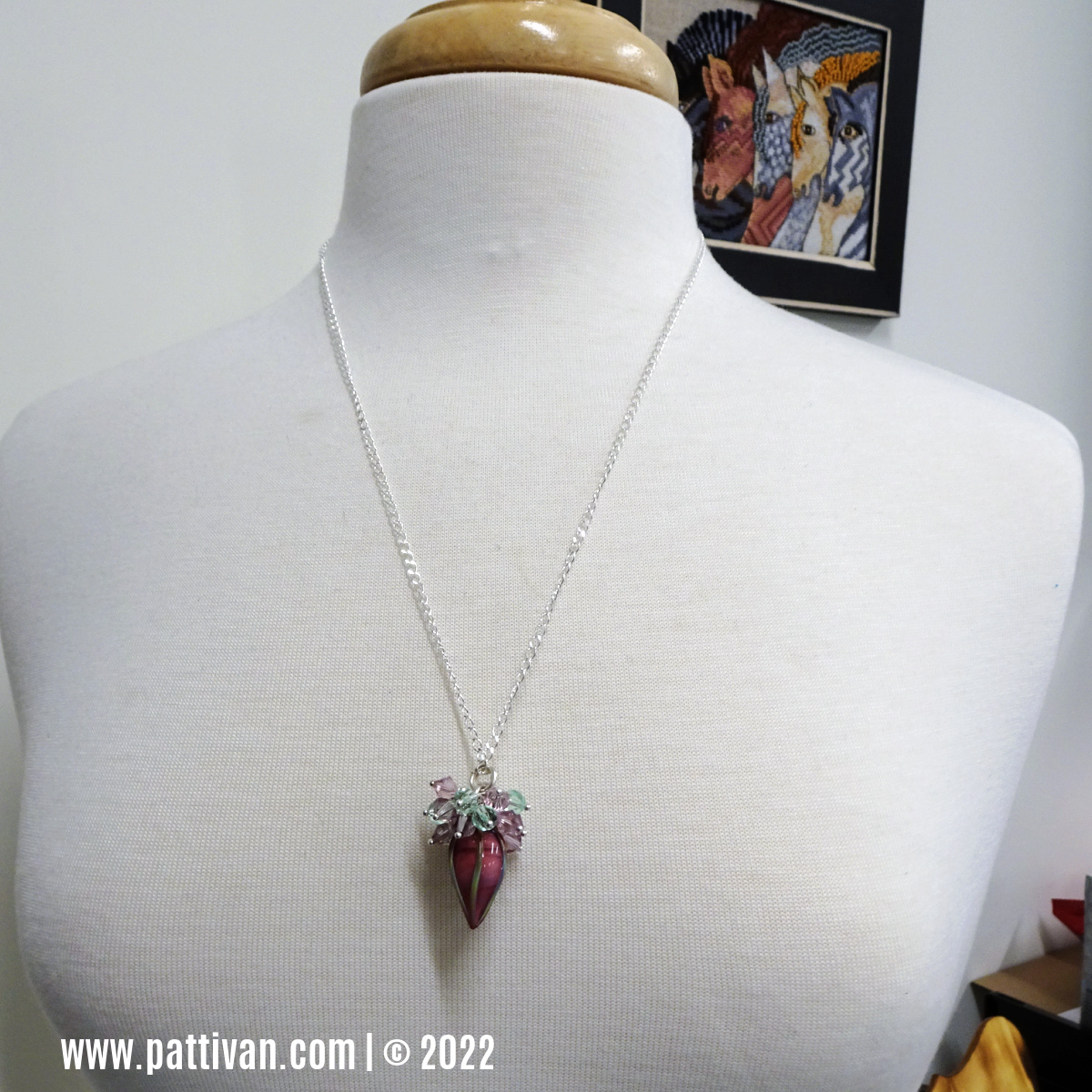 What do YOU think?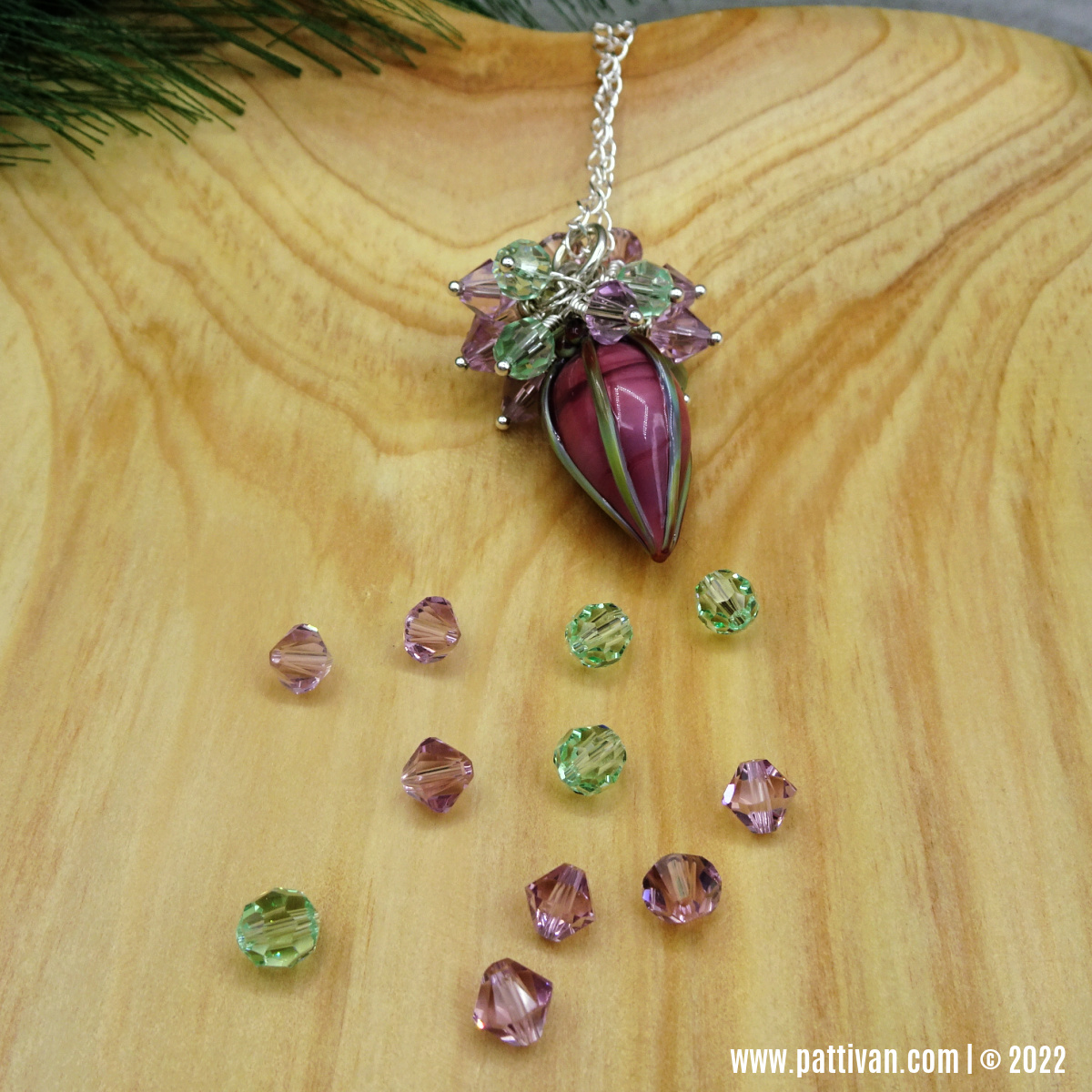 Want to a chance to win this necklace? Just leave a comment on this blog post, or my Face Book post announcing the giveaway! I will pick a winner in a few days! Good luck!
Thanks for stopping by!
XO
Patti