January 2022 - A New Beginning
SALE! Save 40% on Everything in my Shop!
Items already marked down - No Coupon Required and No Minimum!
NOTE: GIFT CERTIFICATES NOT INCLUDED IN THIS SALE!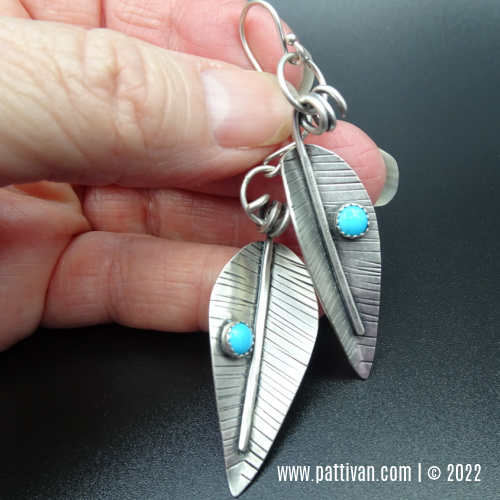 One of my last creations in 2021....
I used to maintain a blog on Google Blogger...I started the blog in 2011 and my last post was in September 2020. I had closed my shop in early 2020 - and felt no need to blog - as we moved from Florida back to Virginia, where we rented a home to stay while we waited for our new home to be built. The estimated construction completion was Augutst 2020. We all know what happened to 2020 - COVID affected everything in our lives (still does). We finally moved into our new home Thanksgiving 2020. I reopened my shop in the beginning of 2021.
Dang if I have not tried to sign on to Blogger since January 2021 to write a new blog post at least a hundred times. Everything I tried failed. Every week, I would try again. But this old dog was out of new tricks.
So, I am starting a new blog directly on my website. No more Google Blogger for me! I did create a page on my website that links directly to my old bog (Blog Posts - 2011 - 2020) for archival purposes.
So...what's on my mind?
While selling my jewelry has always been rough, 2021 was the worst for me. Regardless of COVID, I stopped doing shows in-person years ago as I just don't have the stamina. I have tried promoting my jewelry on Face Book and Instragram. I've paid through the teeth for ads on both social media outlets. But, each week, it seems, the algorithms for Face Book change. Fewer and fewer people see my posts. Instagram is almost worse, lol. What time of day to post, taglines, stories vs. posts, videos, no videos - reels....it's exhausting.
Last summer, I tried to post a giveaway of a necklace - the post was up for 17 hours --- not one view! I was disgusted with myself and took the post down. It's pretty sad when I cannot even give the jewelry away!
So, all of this has affected my creativity, and my confidence. Are my creations over priced? I do not believe so... Are they not well made? I do not believe so....Are they just not pretty? I cannot answer that one...
It's not that I don't have the supplies to create....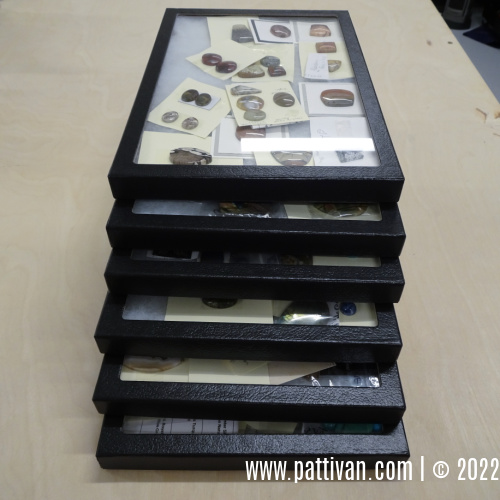 Each of the boxes above is filled to the brim with cabochons.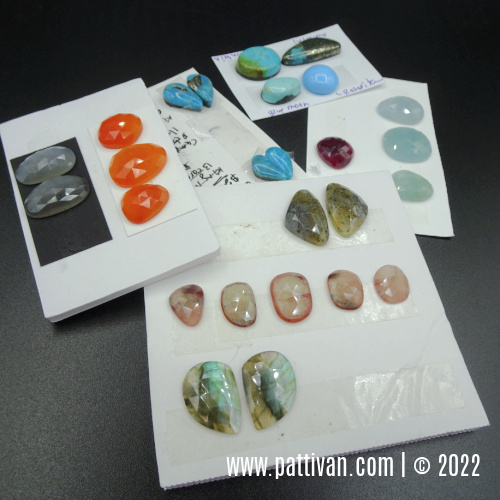 Some of my favorite cabochons, above.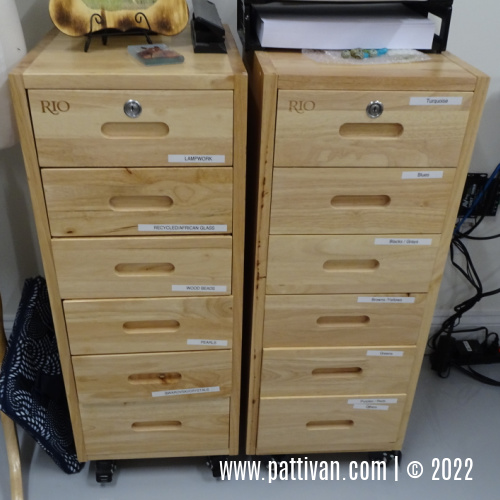 I bought these wood drawer cabinets years ago from Rio Grande when they had a sale with free shipping. They hold a slew of beads...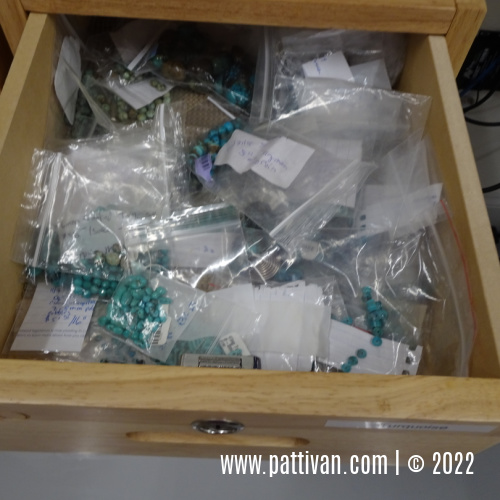 Turquoise beads galore...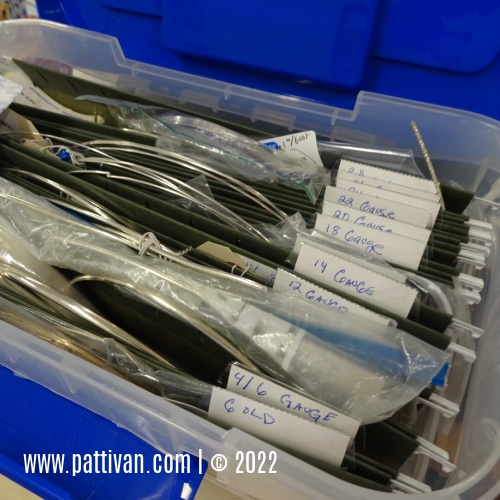 Sterling silver wire (I won't even show you a picture of all the copper wire I have)!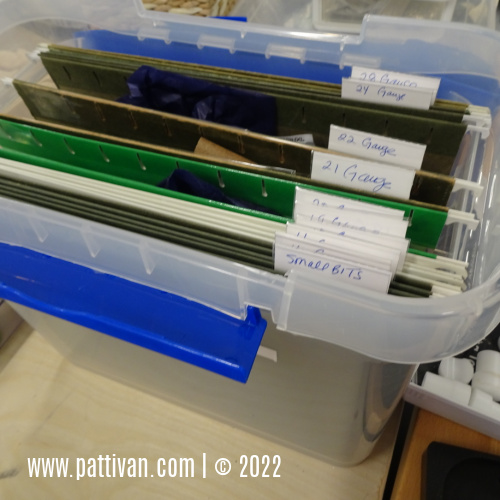 Sterling Silver Sheet. I have found the best way to store my sterling silver (wire or sheet) in these plastic file folder carriers. When I receive packages with Silica gel, I plop them them on top of the the plastic carriers as they help to absorb moisture to alleviate tarnishing of my silver.
So you see... everything I could possibly need to create is right here --- just no mojo.
Last week, I pulled a good many pieces of jewelry from my shop, some went directly into my own jewelry box, but most I disassembled. I revamped my website format a bit as well.
I don't have an answer. I know there are a lot of other jewelry creators going through the same thing
I hope to find that mojo soon and revisit the creative outlet that once brought me so much joy!
And if anyone has ANY suggestions, please drop me a comment! It would be appreciated!
Thanks for stopping by....the story will continue! :)