Hello there! Welcome to my little corner of the cyber world! As the ti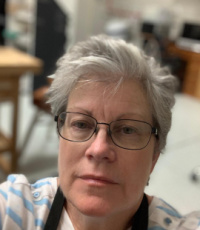 tle infers, my name is Patti. I was inspired to make jewelry by the craftiest of crafters, my mother. She had taken several lapidary classes when she lived in Florida several years ago, and her daughters and grand-daughters were the recipients of her designs....no complaints here!
I love to use beads in my jewelry, especially gemstones and handmade beads. My "look" has evolved from simple, strung crystals and pearls to incorporating wire wrapping and metals in my work. Over the past few years, I have delved into metal smithing. I am totally enthralled by sheet metal and flames - lots of trials and errors - and that what keeps it interesting for me.
I am mostly self-taught, though I have been blessed to have taken a handful of project-specific classes in the past while living in Northern Virginia, where I have gleaned invaluable tips from teachers such as Richard Salley, Jessica Jordan Cote, Kerry Bogert, and Staci Florer. Most of what I have learned is gleaned from You Tube Videos, Books, Magazines, and good old practice/trial/and error.
On a personal note, my beautiful Mom moved in with us in 2010, and I have been blessed with five gorgeous nieces, four great nephews, and 3 great nieces. And life would not be complete without our rescued half beagle/half pointer Sarge - he makes us laugh every single day! Life is good! We recently relocated BACK to Virginia from Florida, where we lived for just over a year (2019). My shop was closed for all of 2020, as we awaited completion of our new home in Northern Virginia. As we are all fully aware, the Pandemic affected everyone in one way or another. My shop reopened in January 2021 and hoping to continue this jewelry venture!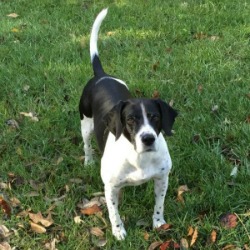 I feel blessed to have such a blissful life.
Thank you for stopping by!