Update...and a Give Away!
Well, I had the intent to religiously blog again in 2022. But, I can honestly say, I have never had jewelry sales this low...not even the first year some 10-12 years ago when I started selling! It is depressing, to say the least! I know...the economy is at its worst, gas prices are high, groceries prices are through the roof, the overall cost of living is, frankly, hard to live with. The stopped-up-COVID-supply-chain is still "stopped up". I know that some consider jewelry a luxury item. I understand all of it. It just makes it hard to keep up with this blog when I don't even keep up with creating!
It is hard though when I see other jewelry designers goods literally sell IMMEDIATELY. While I am extremely happy for them, it makes me second and third-guess my own work.
And, trying to keep up with social media and today's "it word" is just not working for me. I made a Reel of a turtle laying eggs in my yard - 12 seconds - and put it on Instagram. That reel had 4,752 views and hundreds of "likes" within 24 hours. I made a reel of a turquoise cuff bracelet - 16 seconds....27 views, 6 "likes". This old dog is not good at constantly learning new tricks to fit in...."key words", "algorithms", etc....sigh.
All of these aforementioned things have taken away my desire to create.
But, every so often, I sit at my bench and make something. I revisited my first two love in the jewelry world - wire wrapping and artisan lampwork. I will ALWAYS love lampwork beads! The beautiful blues in the bracelet and earrings below were made by the very talented Jody Ellen Brimhall ( link to her Etsy shop here). These utterly gorgeous blue beads were made by recycling the glass of Bombay Gin bottles! Love! I paired these translucent blues with a single work of art by Catherine Steele, another wonderful lampworker (link to her Etsy shop here). The adjustable bracelet is comprised of sterling silver wire, beads, lobster clasp and a 1" extender chain. Same goes for the earrings - all sterling silver.
I have decided to give this bracelet and earrings away to one lucky winner!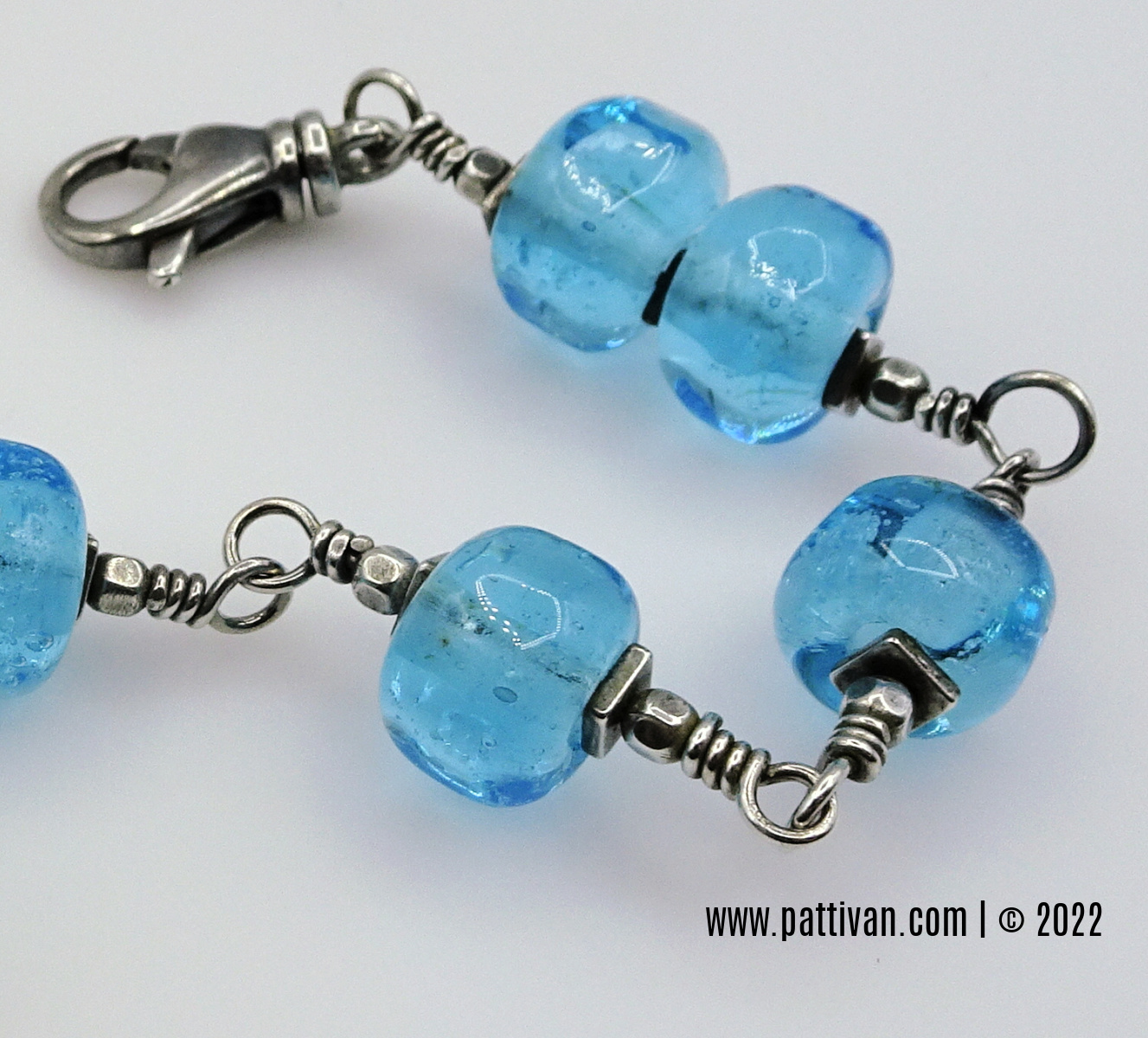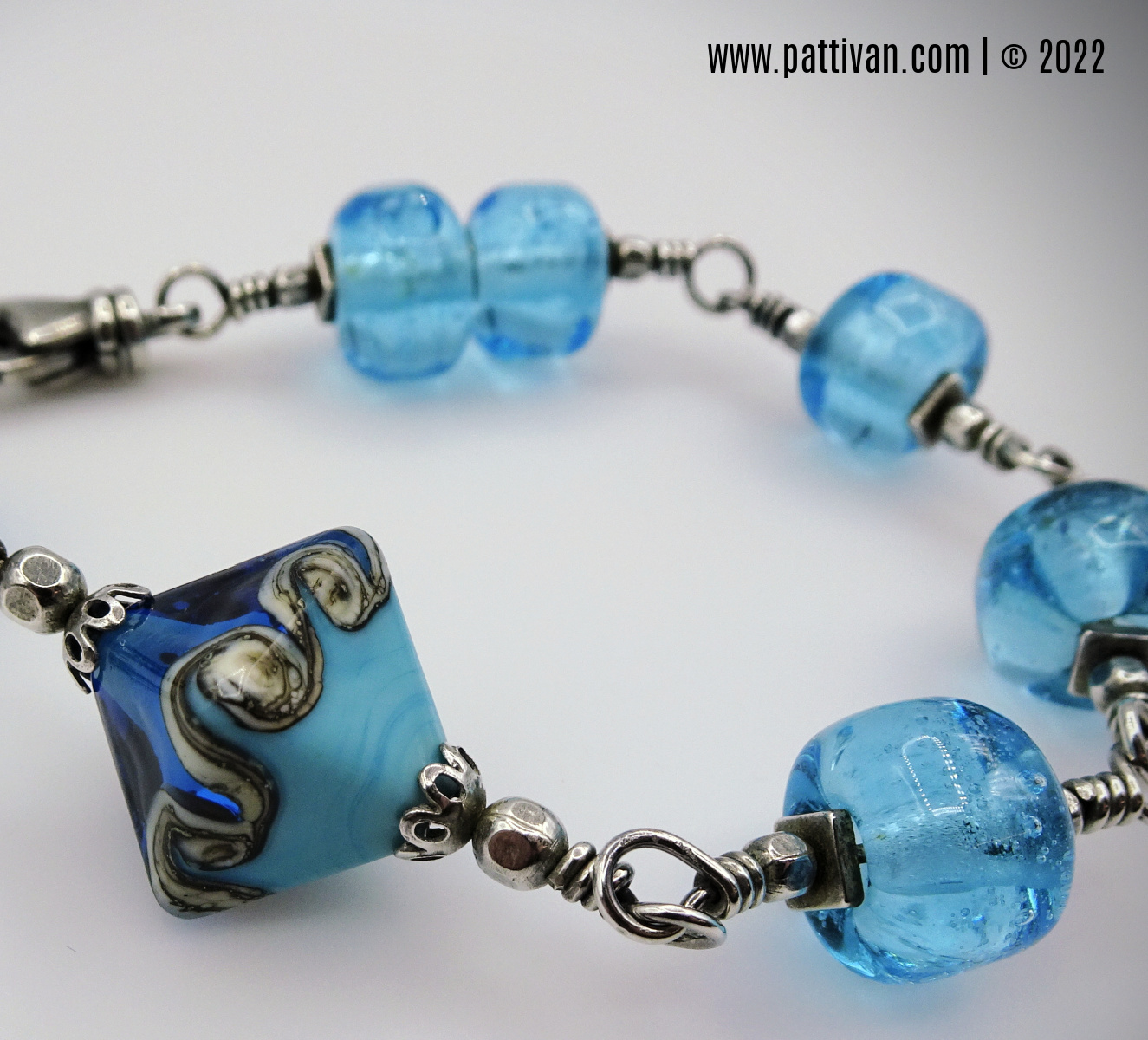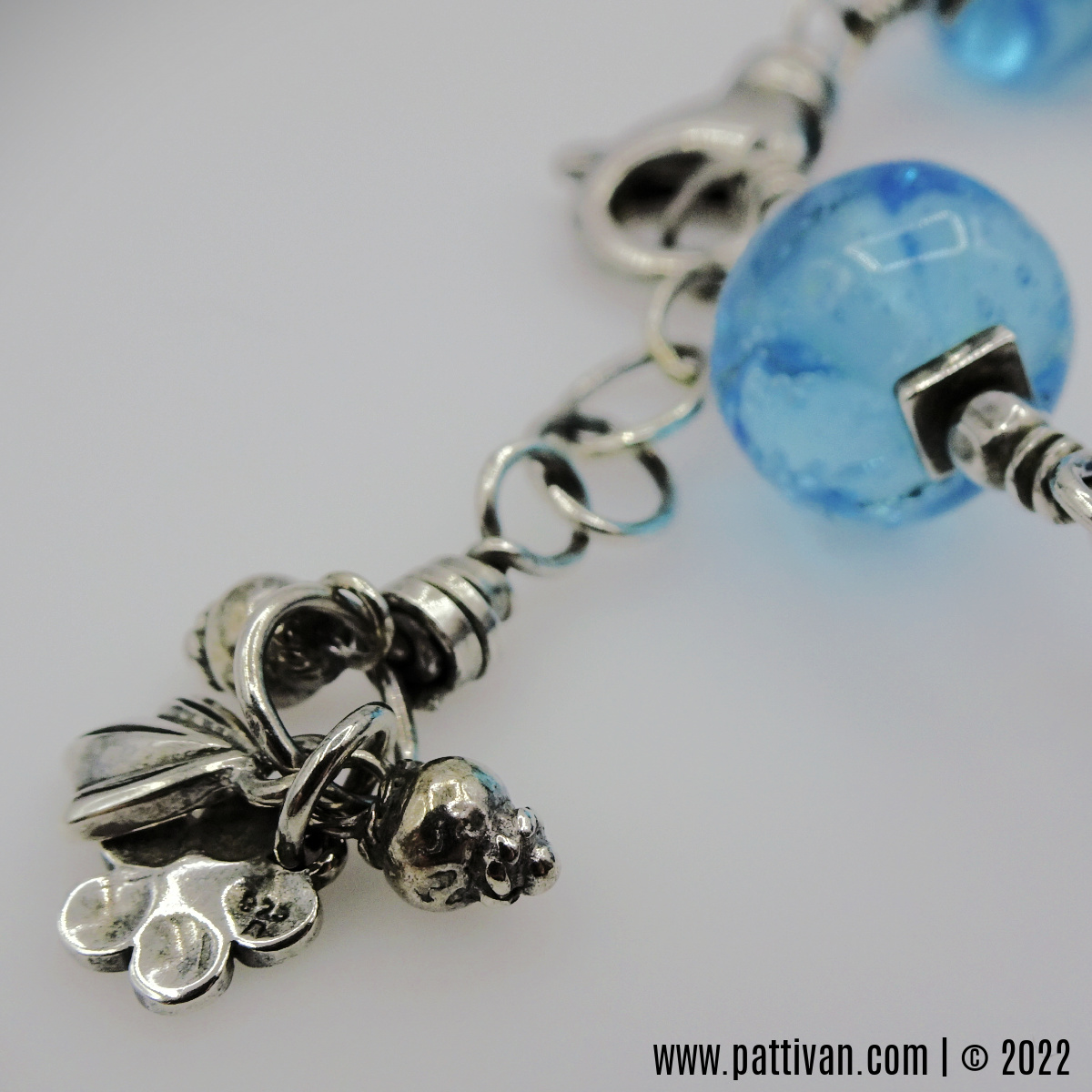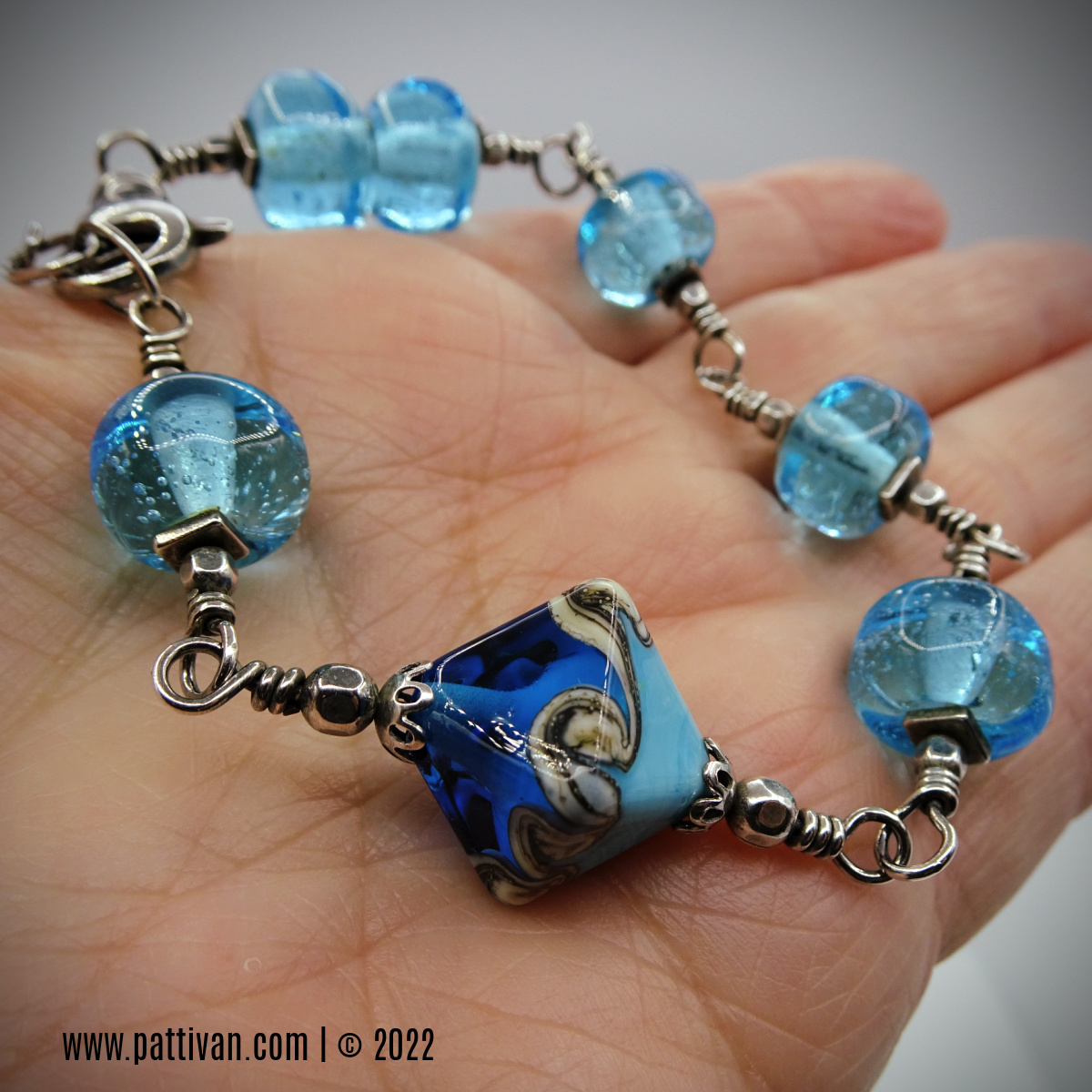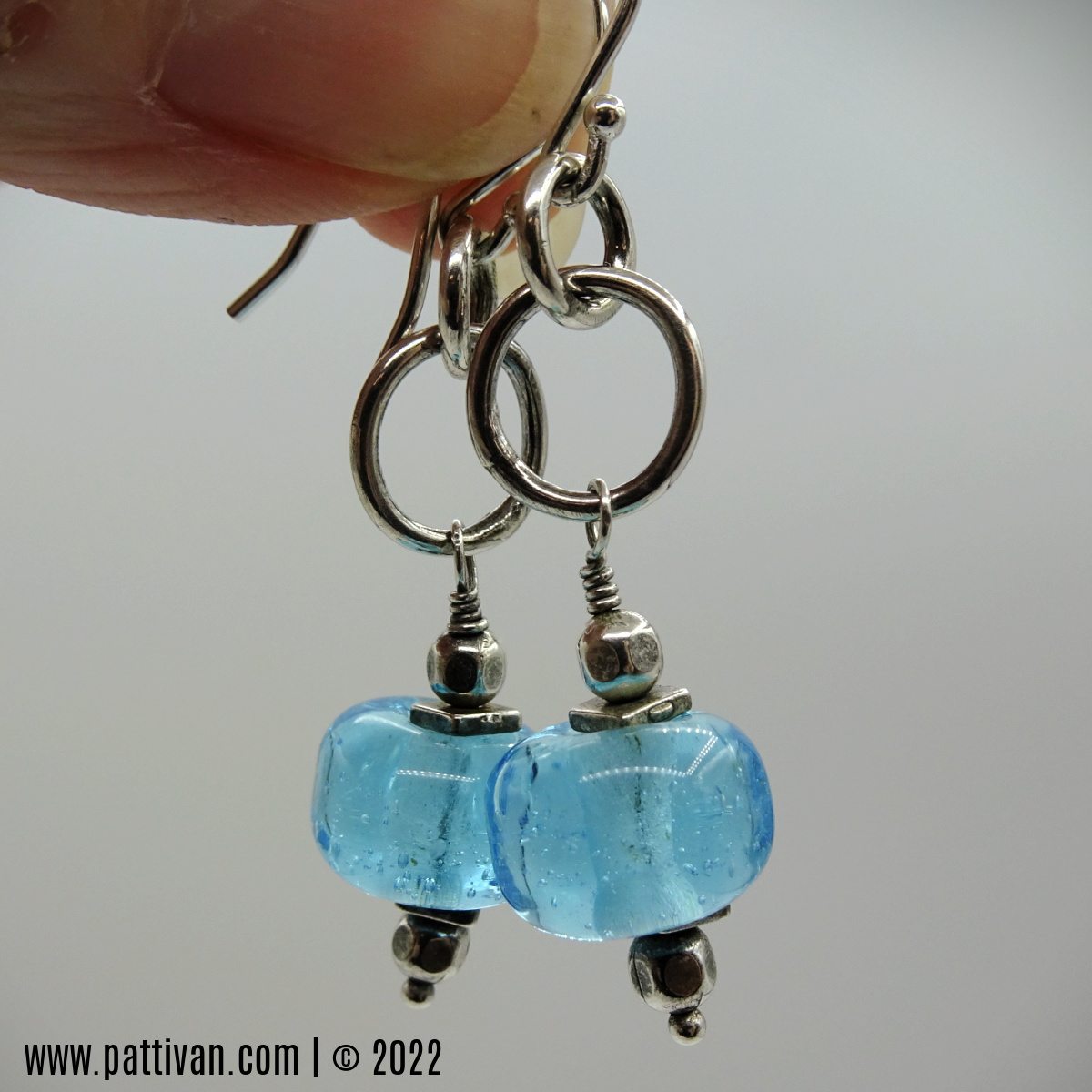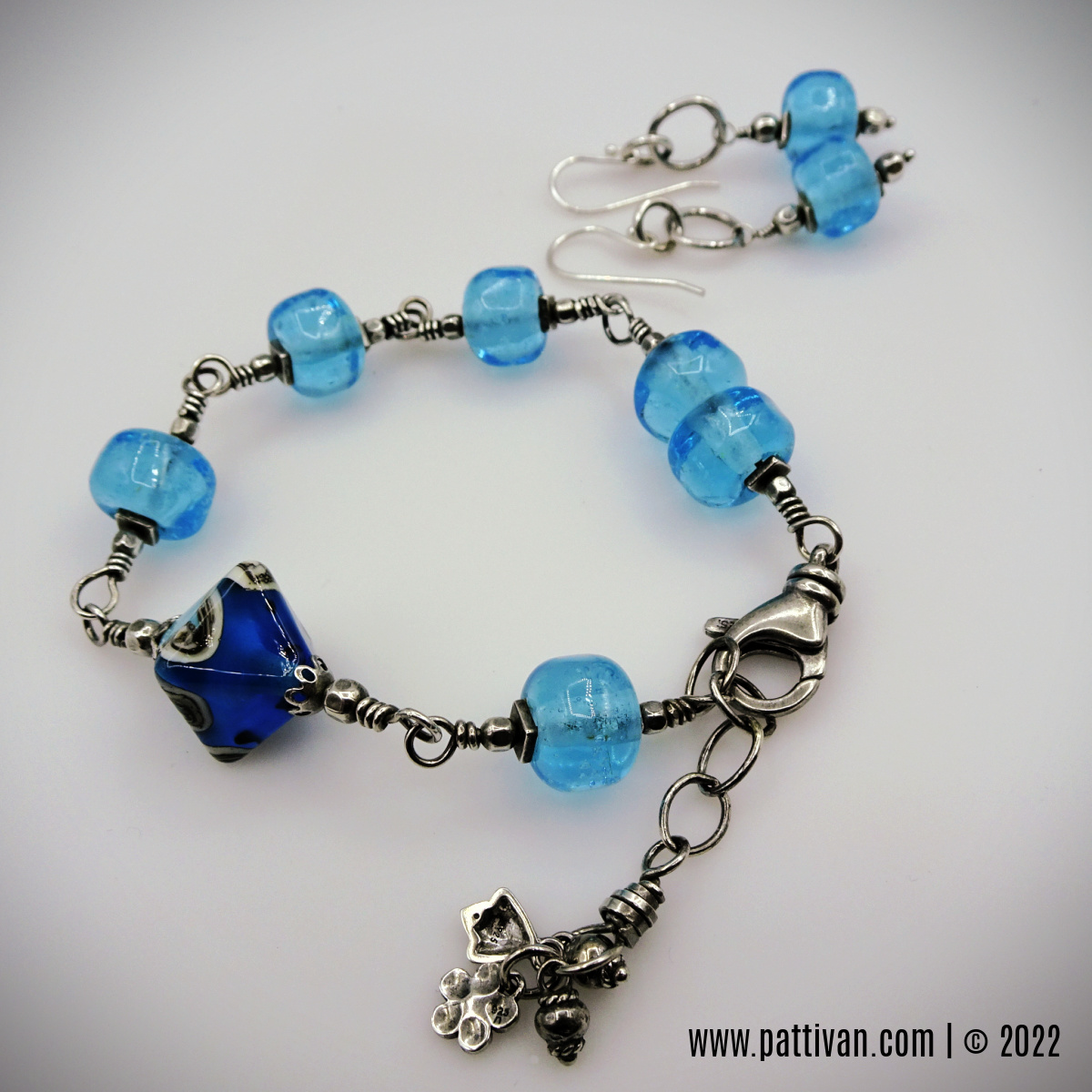 How to Enter Win the Bracelet and Earrings
To enter a chance to win, just leave a comment on this blogpost OR on my Facebook post that mentions this giveaway. No need to comment in both places, one entry is sufficient! I will pick a winner in a few days!
If you have made it this far, thank you for reading!
xo
Patti