Shop Update!
It's been a rough 2022, no?
Just when I finally got over having COVID, this past Sunday (August 14th) my Instagram account was hacked. "They" changed my email address and no matter how I tried to recover my account, it just could not be done. The worst part of this entire experience, other than feeling completely violated, is that there is simply no way to "contact" a human being at Instagram (owned by META - the same folks that own Facebook). So, my old Instagram account is still there - I simply cannot edit the account, including closing it out.
The problem is, my old account is linked to my Facebook business page. Although I opened a new Instagram account, it will not let me link to my Facebook Business page. I keep getting the error code "you cannot link to this Facebook page as another Instagram account is already linked to this page". I cannot remember a time when I have been this frustrated.
I have written before that --- like many other artists --- business in 2022 is dismal, at best. I have even considered closing up shop. But, I have so many supplies (not to mention TOOLS!!) invested in this -- it's a conundrum that I do not wish upon my worst enemies! And, I truly, truly enjoy creating unique, one of a kind jewelry pieces. I have honing my skills for years and I am just not quite ready to throw in the towel - completly.
So, I will continue to try to regain followers on Instagram, and hopefully customers, and start attacking this huge stack of supplies I have! To that end, I have created a new Category in my shop - Gifts $35 and Under. I have made and listed quite a few items already. Some - not all - of these items I am selling at cost with little to no profit. But, my mission for this little business of mine is two-fold: Create Art Jewelry and Donate all Proceeds to Charity. 100% of my net proceeds (less postage and Paypal fees) are donated to Miracle Horse Rescue. So let's whittle away at my mountain of supplies, shall we? Here is what is new in my shop:
I listed two gorgeous pairs of earrings featuring artisan glass work by Susan Kennedy - this translucent glass is phenomenal!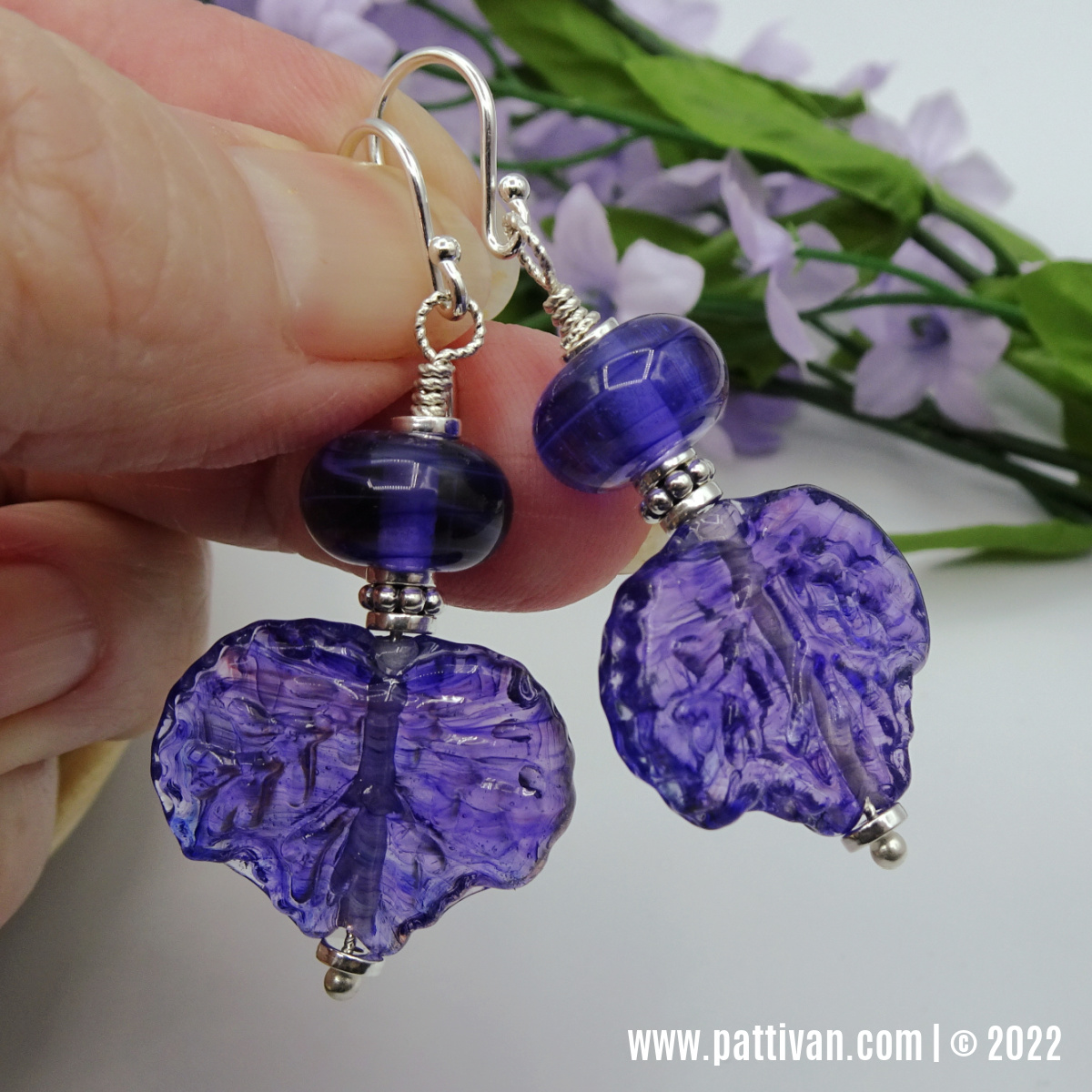 Sterling Silver Earrings with Artisan Lampwork in Purple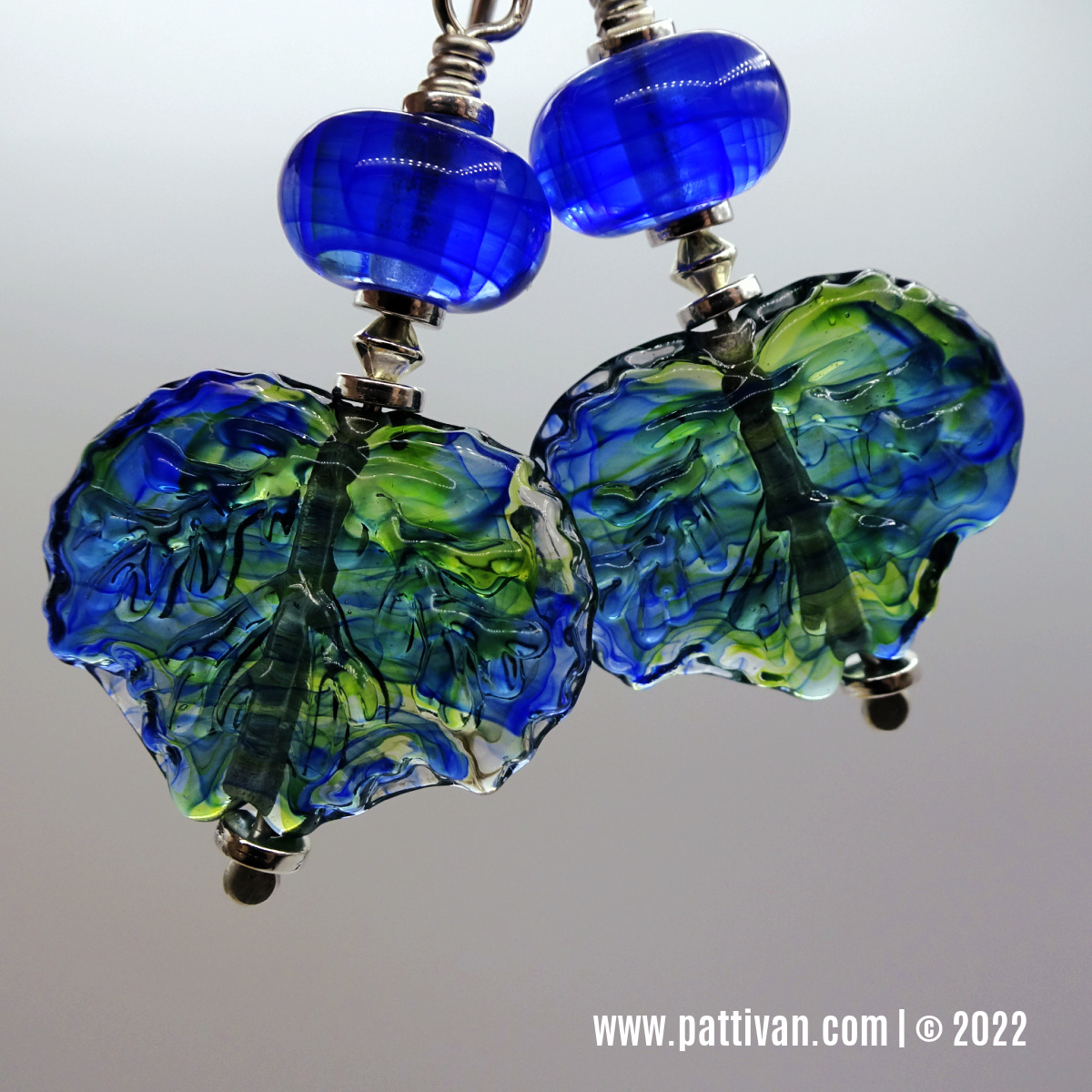 Sterling Silver Earrings with Artisan Lampwork in Blue and Green
I also made two pairs of earrings using lead free pewter charms made by Inviciti: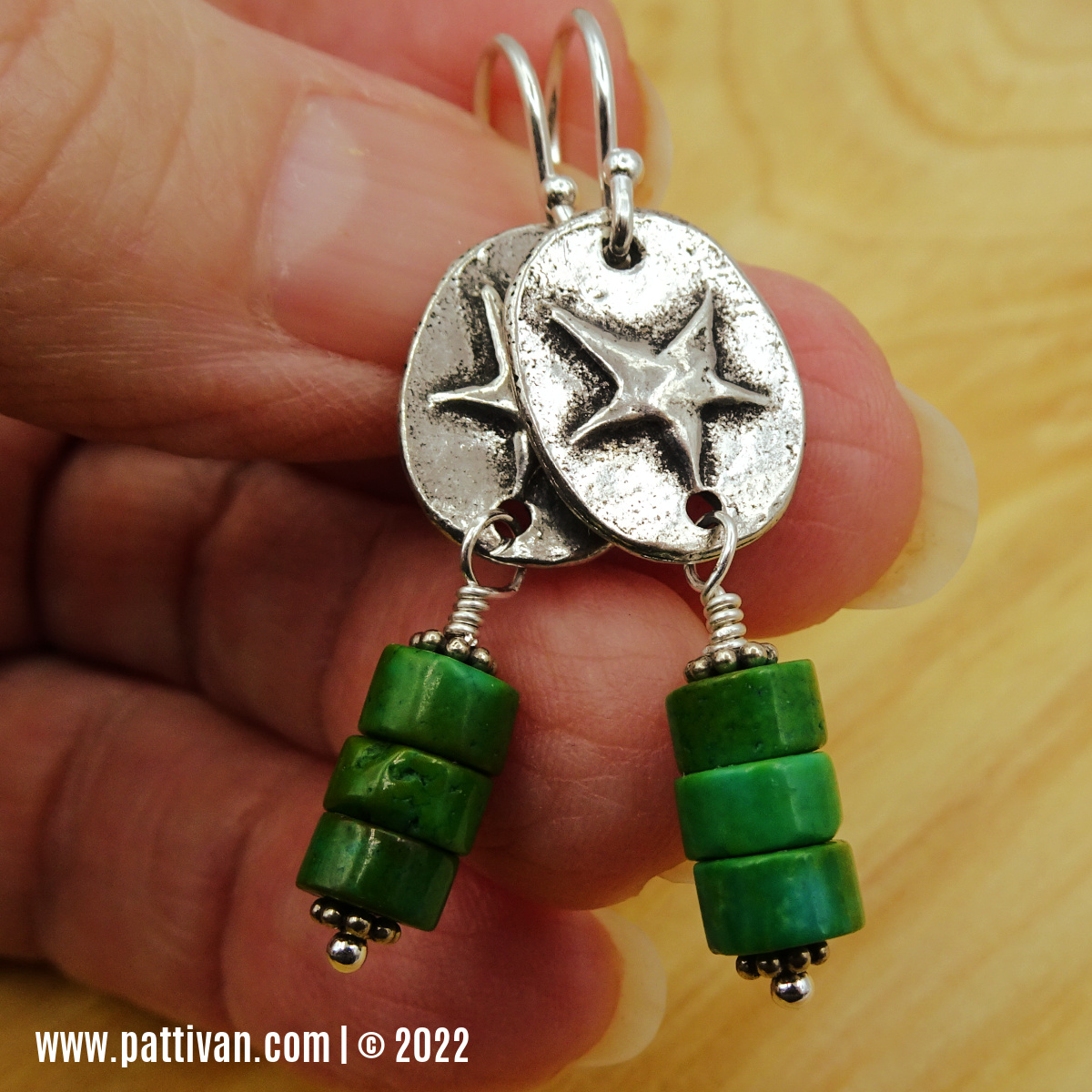 Turquoise Star Sterling Silver Earrings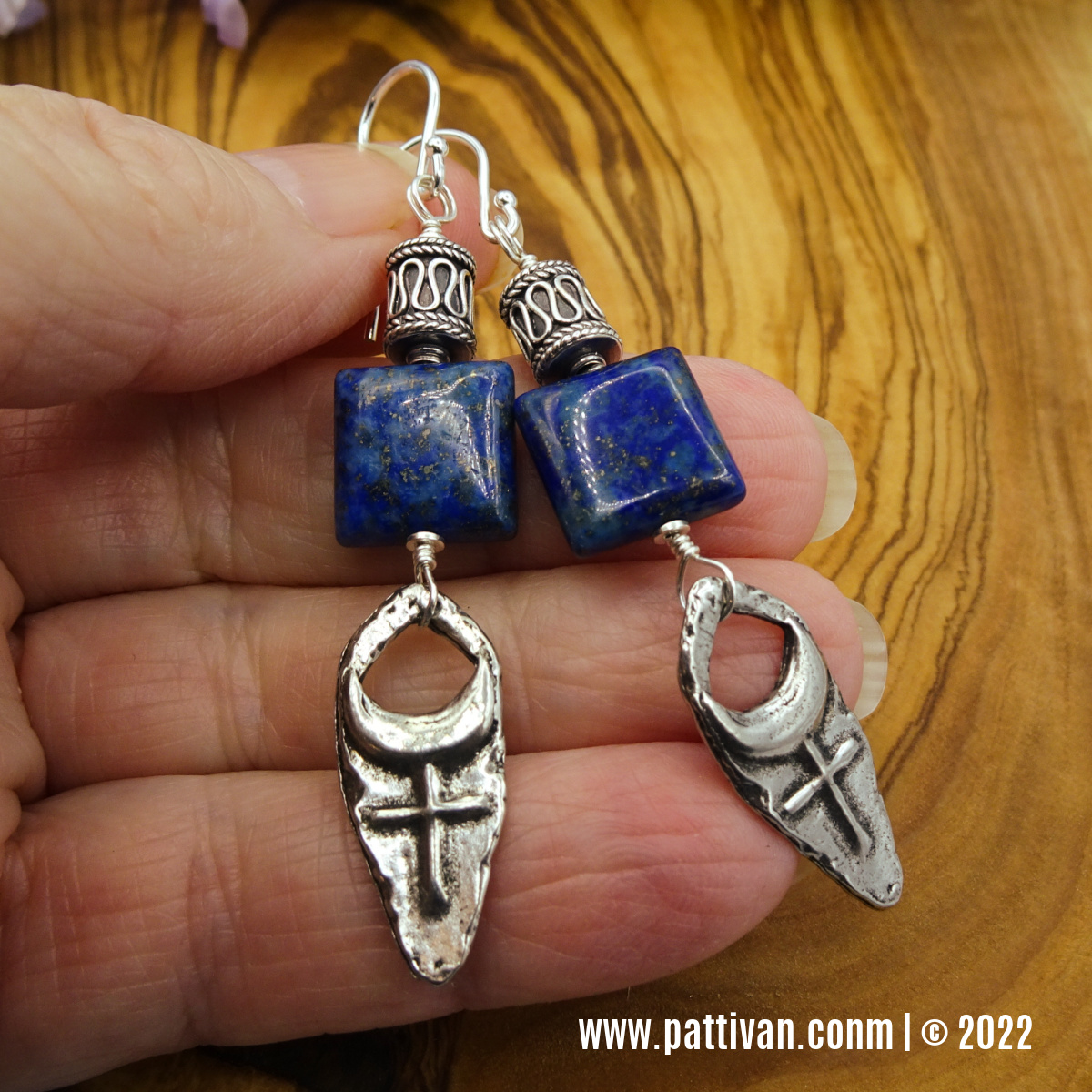 Lapis Lazuli and Cross Charm Earrings
This turquoise and wood bead bracelet is made with Memory Wire - it will fit just about any wrist!
Turquoise and Wood Memory Wire Bracelet
Lastly, this bracelet is made with Dalmatian Jasper, Sardonyx, and Onyx beads - it looks so pretty on the wrist!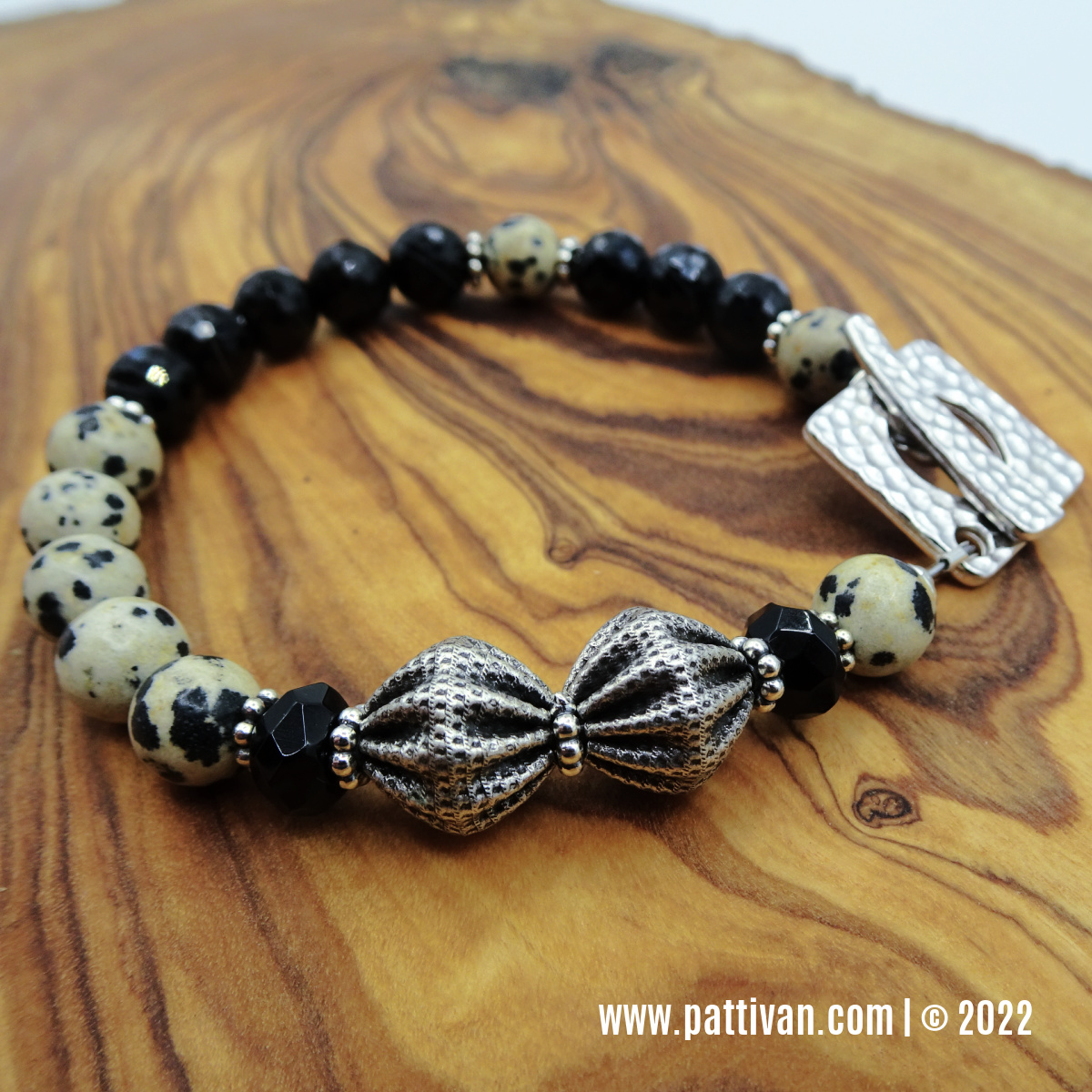 Dalmatian Jasper and Onyx Bracelet
I will continue my silversmithing, but it's just as much fun for me to wire wrap beads into a wearable piece of art!
Giveaway Alert!!
Rummaging through my stash, I happened upon some gorgeous Amethyst Beads and a Pewter Cross Charm - by artist Inviciti. It made for a beautiful necklace! I will be hosting another giveaway for this necklace in the next few days, so please stay tuned!
As always, thank you for stopping by!
XO
Patti