New Gemstone Necklaces
SALE! Save 40% on Everything in my Shop!
Items already marked down - No Coupon Required and No Minimum!
NOTE: GIFT CERTIFICATES NOT INCLUDED IN THIS SALE!
In my constant quest to use supplies that I have on hand, I turned to my itsy bitsy gemstones. Now, I am talking 3mm - 6mm beads - this is small! I had quite a few bags on hand - some with just a few beads. What to do??
Last year (I think it was last year), I had a very nice customer contact me to make her a turquoise necklace - made with just a few beads wired in the center of the chain. These necklace styles are called Gemstone Bar Necklaces. These are very delicate necklaces, only 16" - 18" in length. They are perfect to peek out of a blouse, or look awesome when layered with other necklaces.
Since my stash of supplies includes plenty of sterling silver chains, I decided to make a few! Since the amount of gemstones in no more than 1 1/2", it makes these necklaces extremely economical as well - $26 for a 16" necklace and $30 for the 18". Frankly, I have priced similar necklaces online and I am shocked at what some stores/seller's are charging for these necklaces. 'Nuff said here.
I think the Peridot necklace may be my favorite! This green reminds me of the color of Spring Time grass....drought is prevalent right now in my neck of the woods, so I don't see grass this fresh color of late!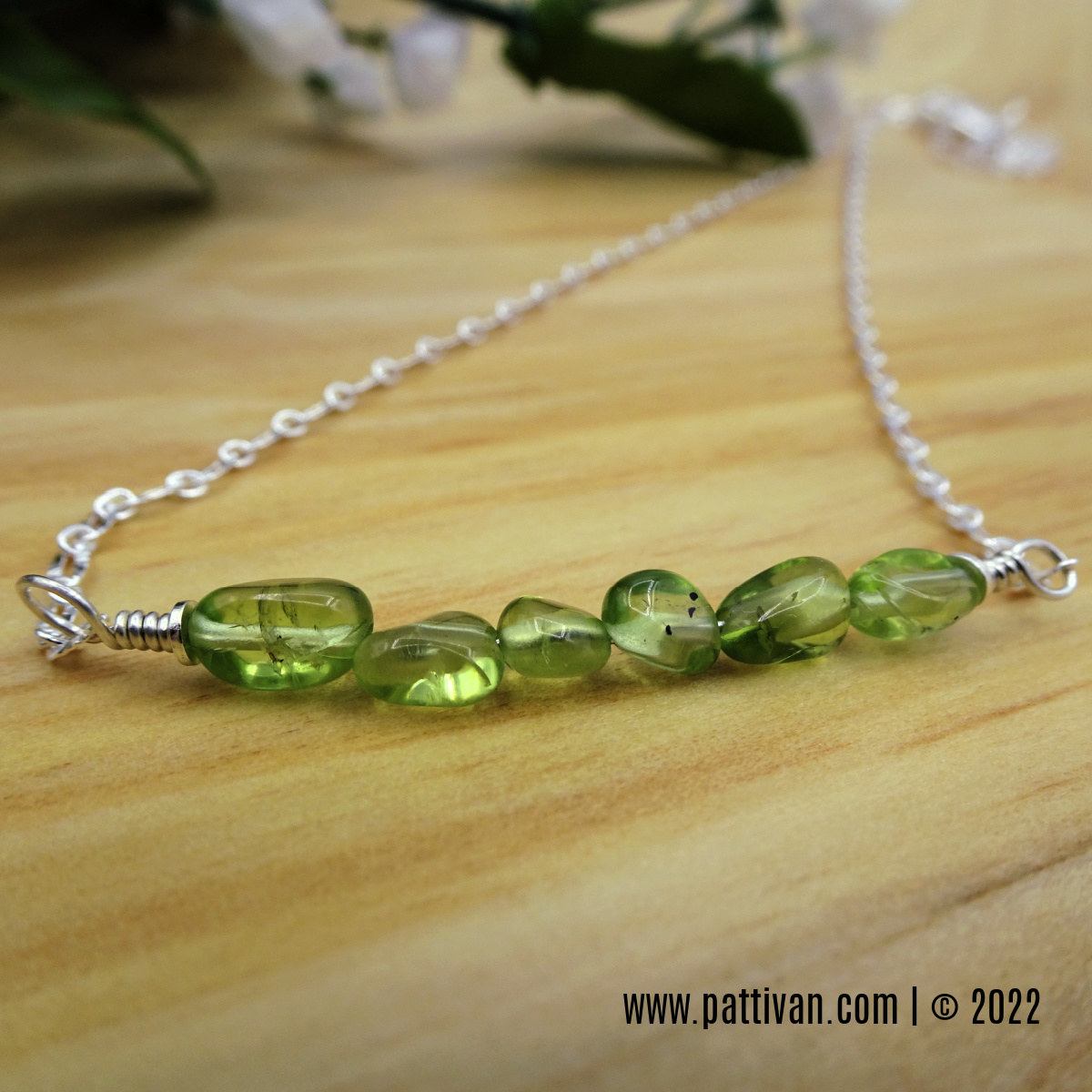 Of course, I had to make a few turquoise necklaces as well because...TURQUOISE! Always my go-to!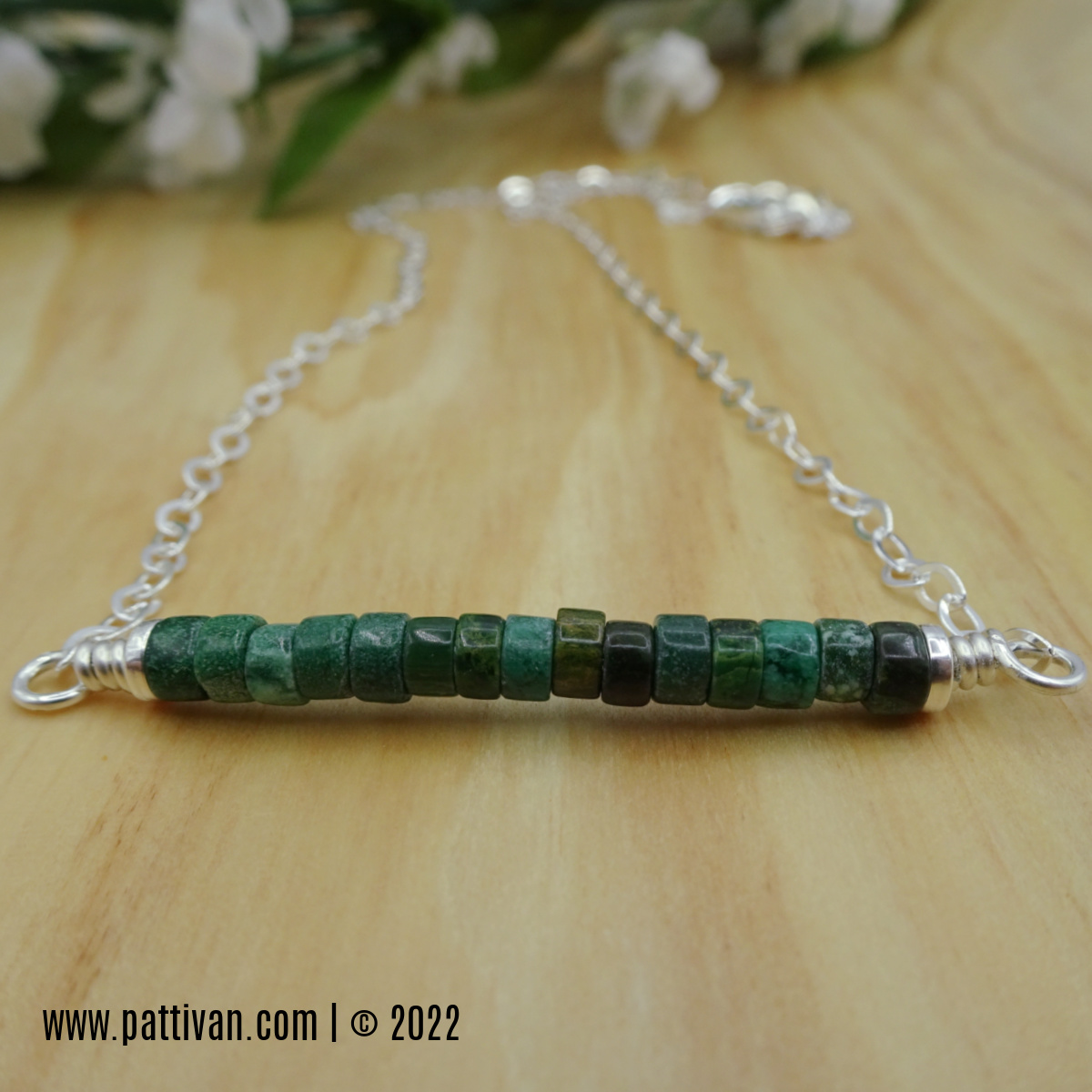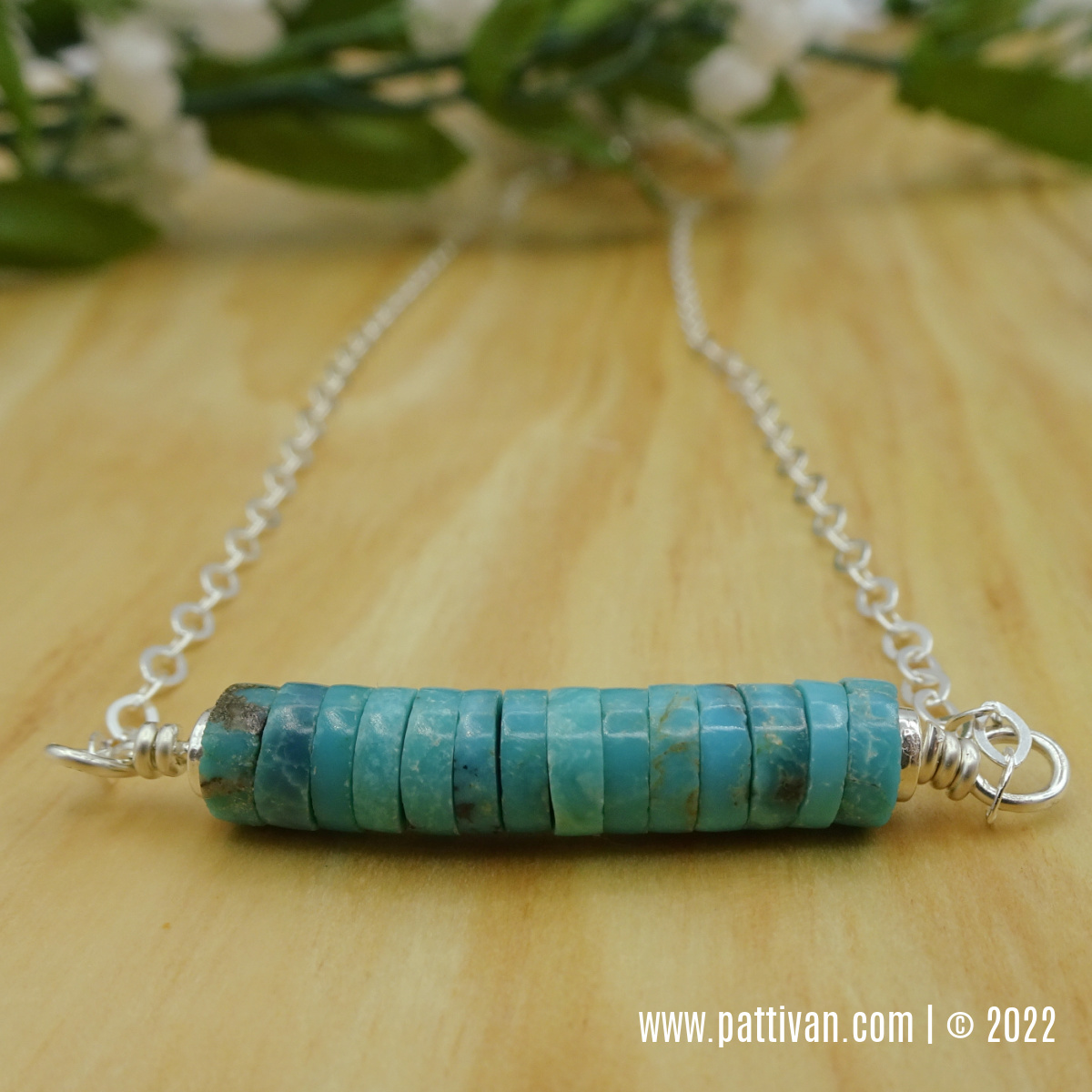 Faceted Garnet - one of the hardest gemstones to photograph properly. These are blood red and so pretty!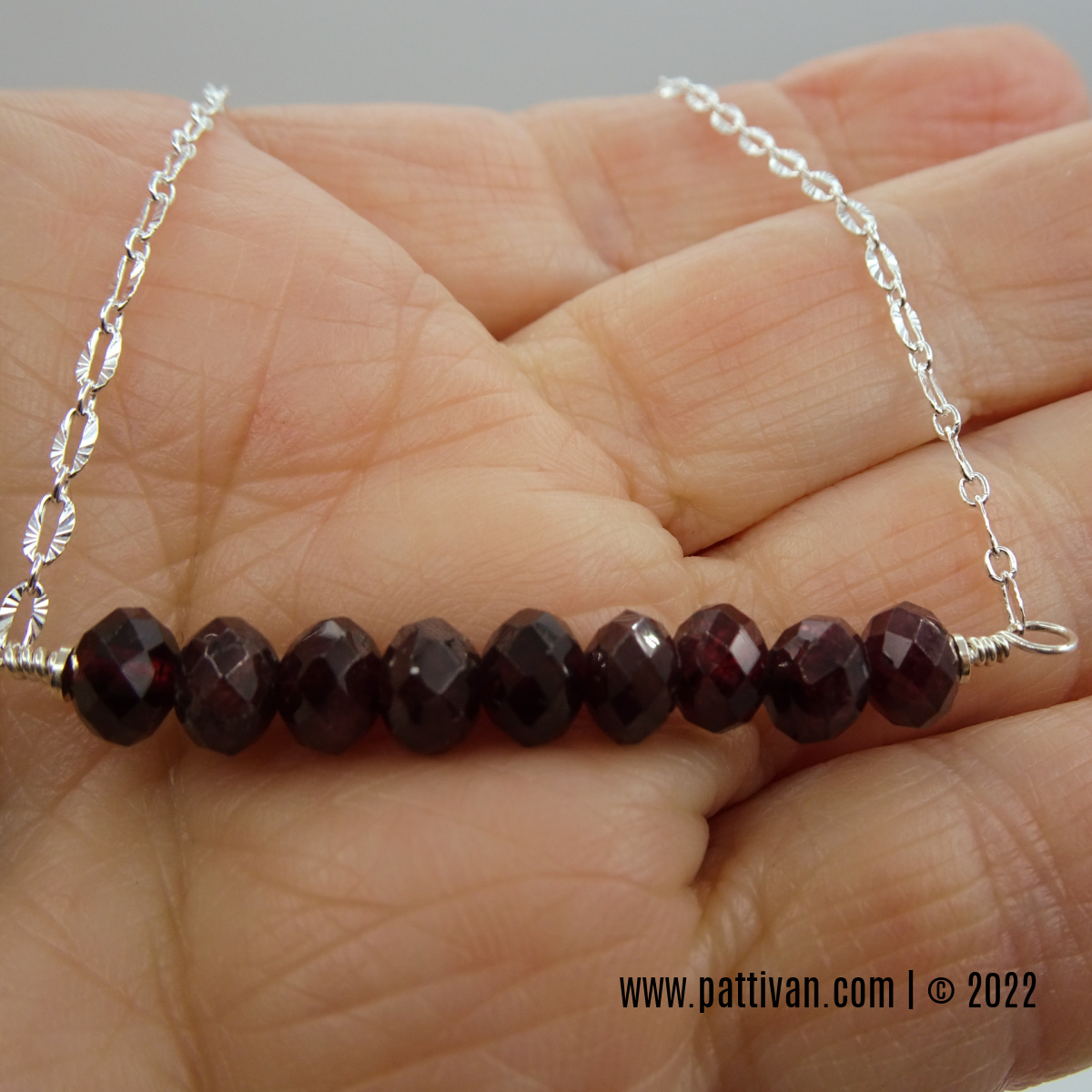 In all - 10 new necklaces have hit my shop. They can be found here.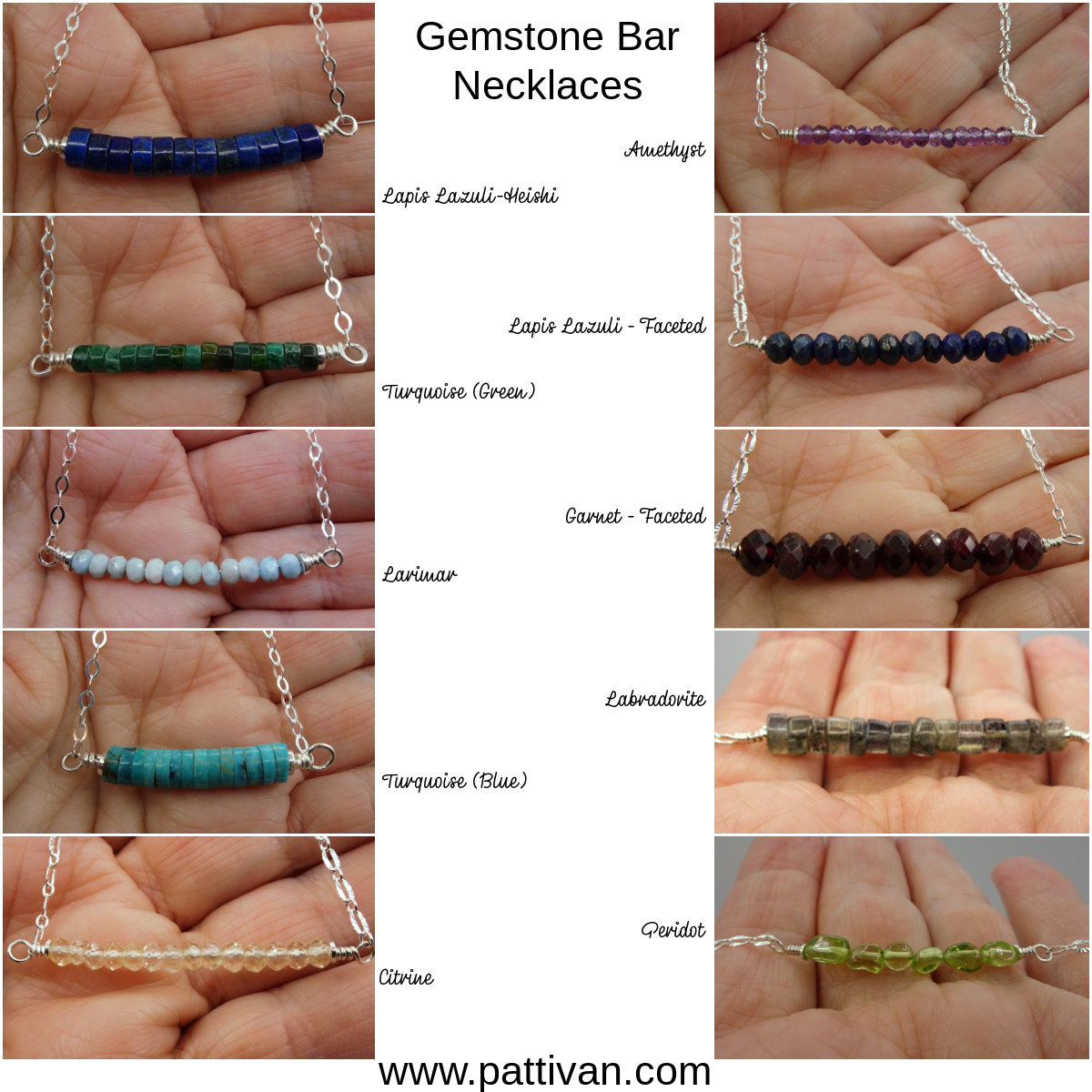 So, this is what I have been up to the past couple of days. In all honesty, the administrative part of "selling ones wares" is TIME CONSUMING (taking photos, editing photos, retaking photos [haha}, writing descriptions, etc.) So happy this is done! Onward!
Thanks so much for stopping by today!
XO
Patti