Moving on (Again...) and a Thank you Giveaway!
SALE! Save 40% on Everything in my Shop!
Items already marked down - No Coupon Required and No Minimum!
NOTE: GIFT CERTIFICATES NOT INCLUDED IN THIS SALE!
My last blog post, regarding META and its unjust shut-down of my Instagram page...twice in a month...was my most viewed/popular blog post since I began blogging in 2011. I want to thank everyone who took the time to post a comment either on my blog or on Facebook - I sincerely thank you!
I had such a horrible week right before the last shut down, and my emotions simply took over. My bff FOREVER - Sarge - had non-emergency surgery to remove a mole that was growing dangerously close to his eye. We think Sarge is about 11 years old (he was a rescue) and his breed (part beagle and part pointer) is famous for getting non-cancerous moles as they age. This one was proving to be bothersome to his vision, so we had to do it!. In April of this year, he had emergency spleen removal surgery. Though he recovered well from the April surgery, his recovery from the mole removal was just horrible. He had so many reactions to both the anesthesia and the prescribed drugs over several days--there were a couple of late nights we almost drove to the 24 hour emergency vet. BUT - it's all water under the bridge and everyone has had several good night sleeps!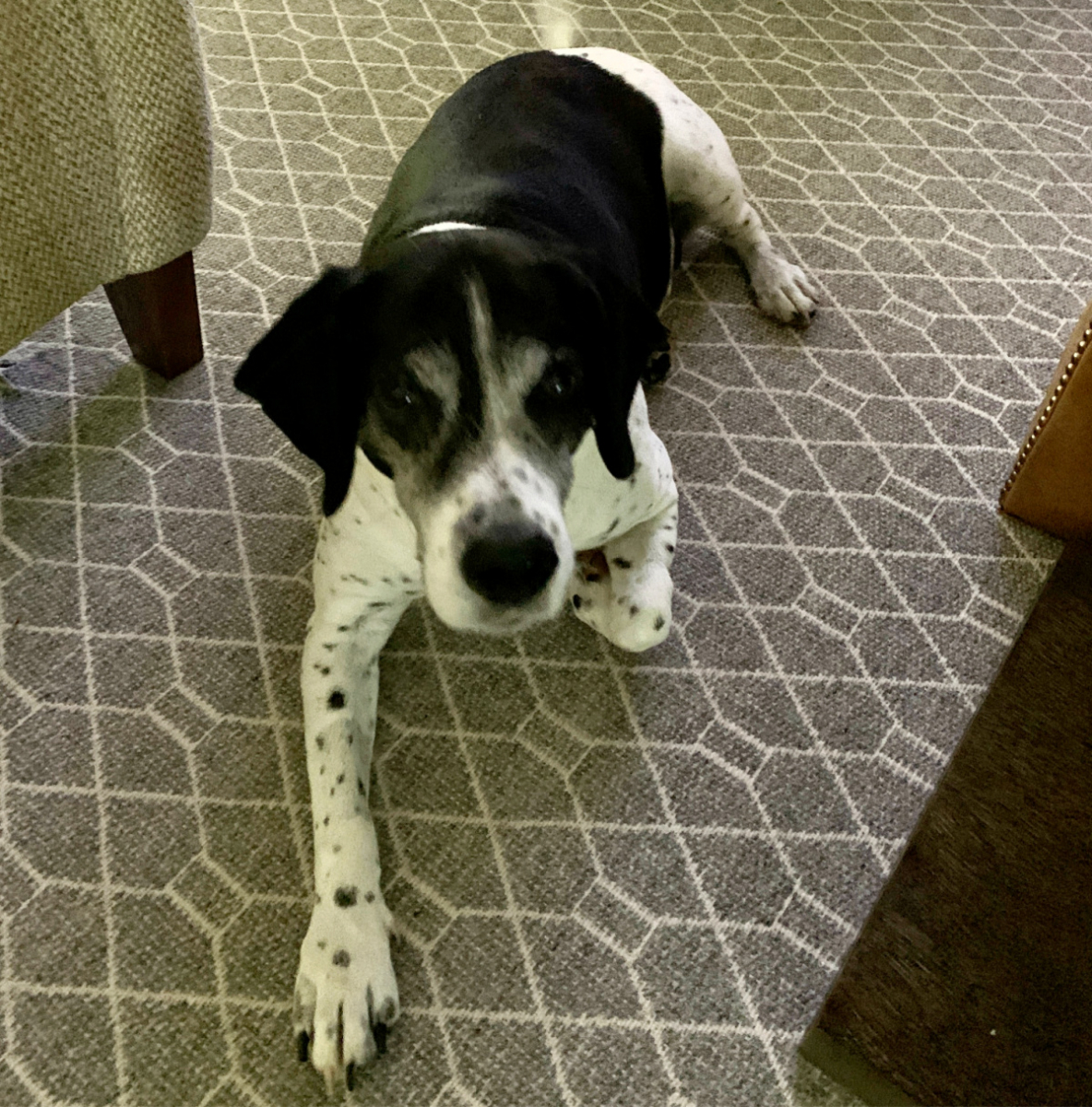 Anyway, when I am tired and stressed, I simply cannot control those emotions! I am sure everyone, at one time or another, has experienced identify theft. This "shut down" felt just like the very first time I experienced Identity theft...It was 1995, and I opened up my C&P Telephone bill to an amount due of over $12,000. Having no internet in 1995 to reach C&P telephone Customer Service at 7:00 pm is just the same as living in 2022 and trying to get customer service from Instagram. I equate both of these experiences as a serious personal violation - and with zero customer service for clearing up the matter, I simply felt defeated.
Bottom line - Instagram or no Instagram - I cannot shut my shop down, for so many reasons. I need to create - it's my outlet! I have been making jewelry for well over 10 years now (12? cannot remember!) I have so many supplies, begging to be crafted into wearable art! And, in 2014, I made a pact with myself to donate 100% of every sale (less postage/PayPal fees) to charity. With the economy tanking right now, all charities need those donations even more than before!
And...three days after I made my last blog post...I received this in the mail...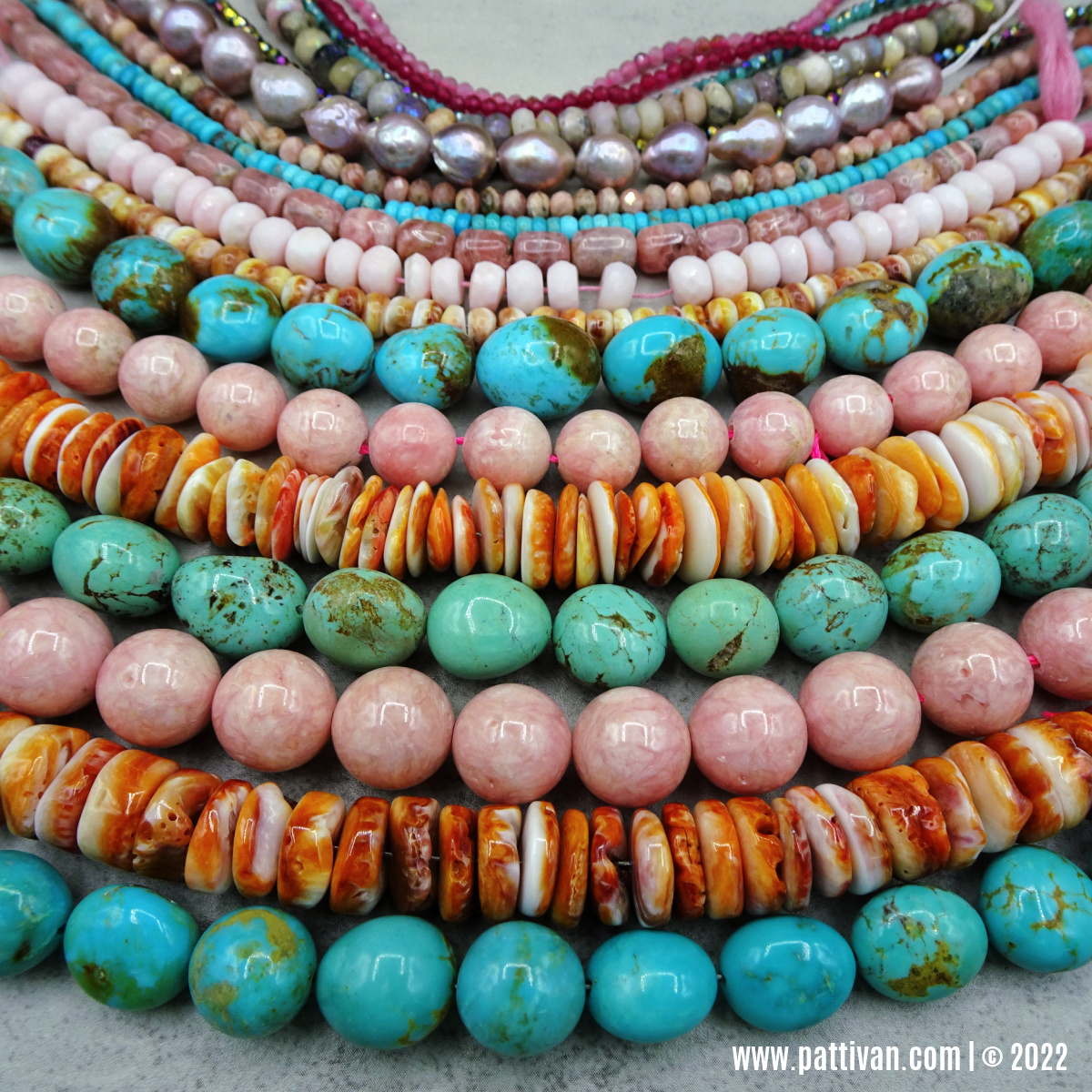 Turquoise, Rhodochrosite, Spiny Oyster, Edison Pearls...all kinds of absolute goodness! Holy Moly!! So, I definitely have things to do in the days ahead! :)
The Giveaway
I updated my shop the past two days with several bracelets and earrings. This was my favorite make from the past few days: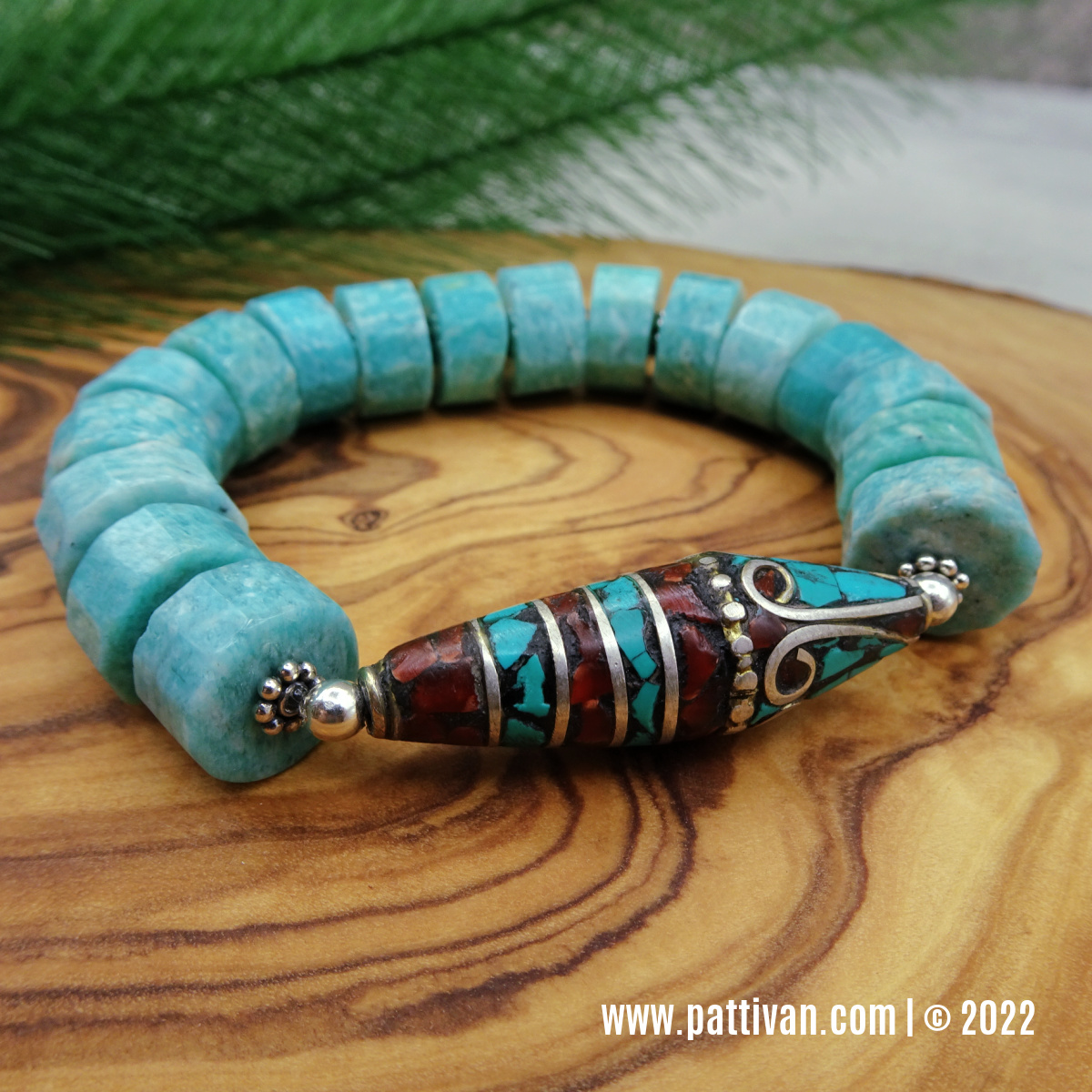 Gorgeous chunks of Amazonite - look at how perfectly they live with this inlay bead from Tibet! It's a stretch bracelet - so, so comfortable on my wrist! It's chunky but not huge - and would look amazing stacked with other bracelets! (see more photos of this bracelet for sale here) Well, I liked it so much, I made a similar bracelet as a Giveaway!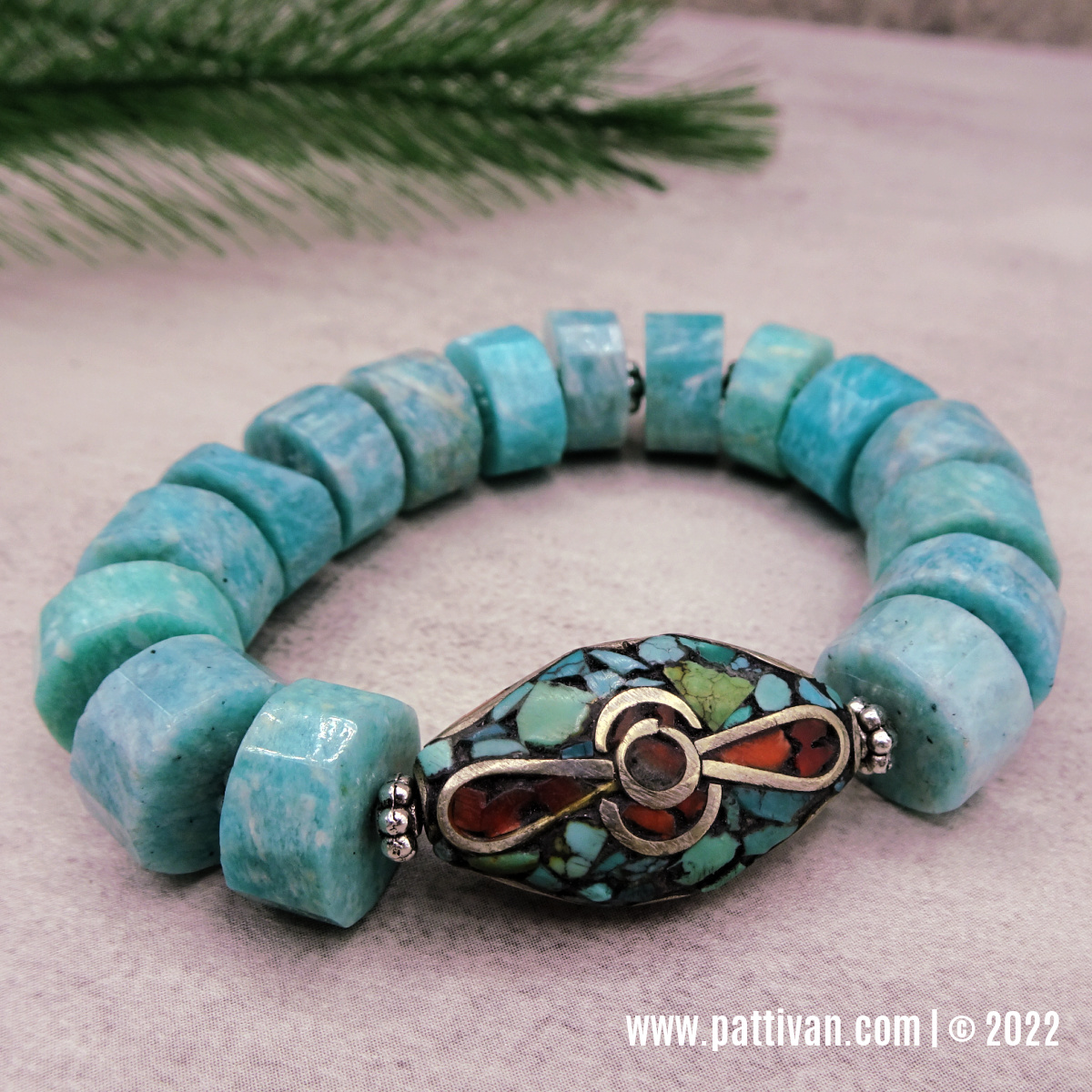 This giveaway features the same Amazonite nuggets, another fabulous artisan inlay bead from Tibet, and pewter spacer beads. Because this is a stretch bracelet - it is sized to fit just about everyone! :)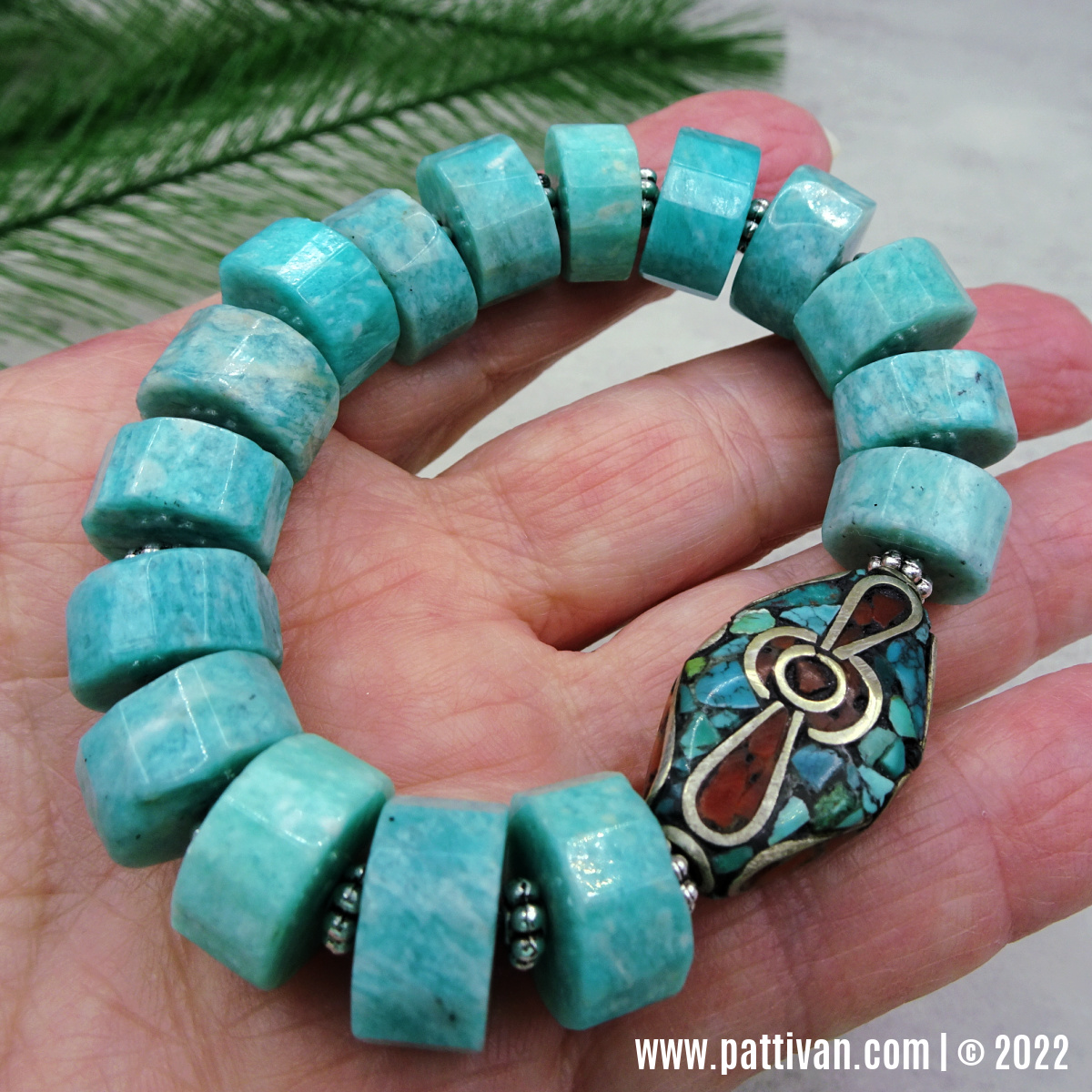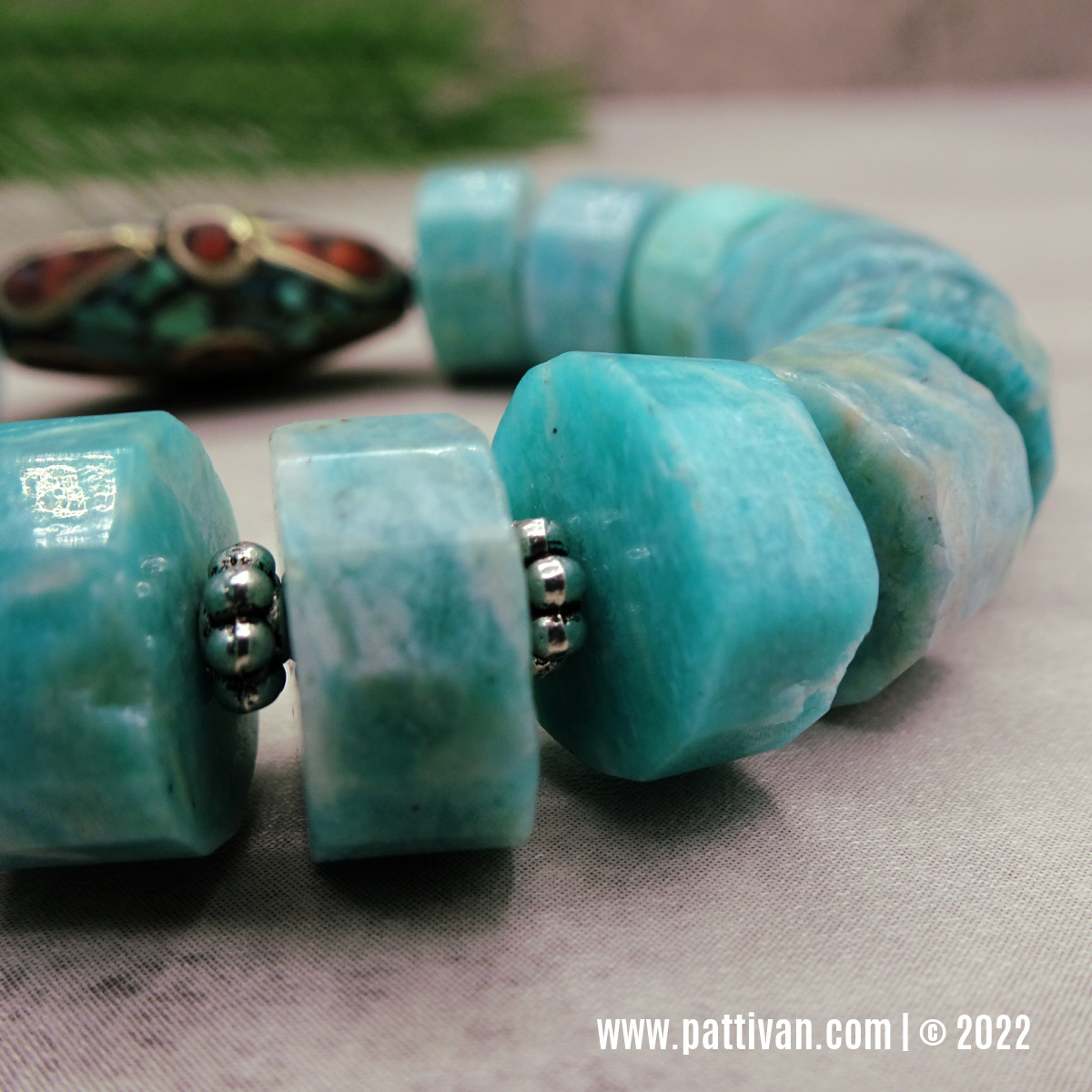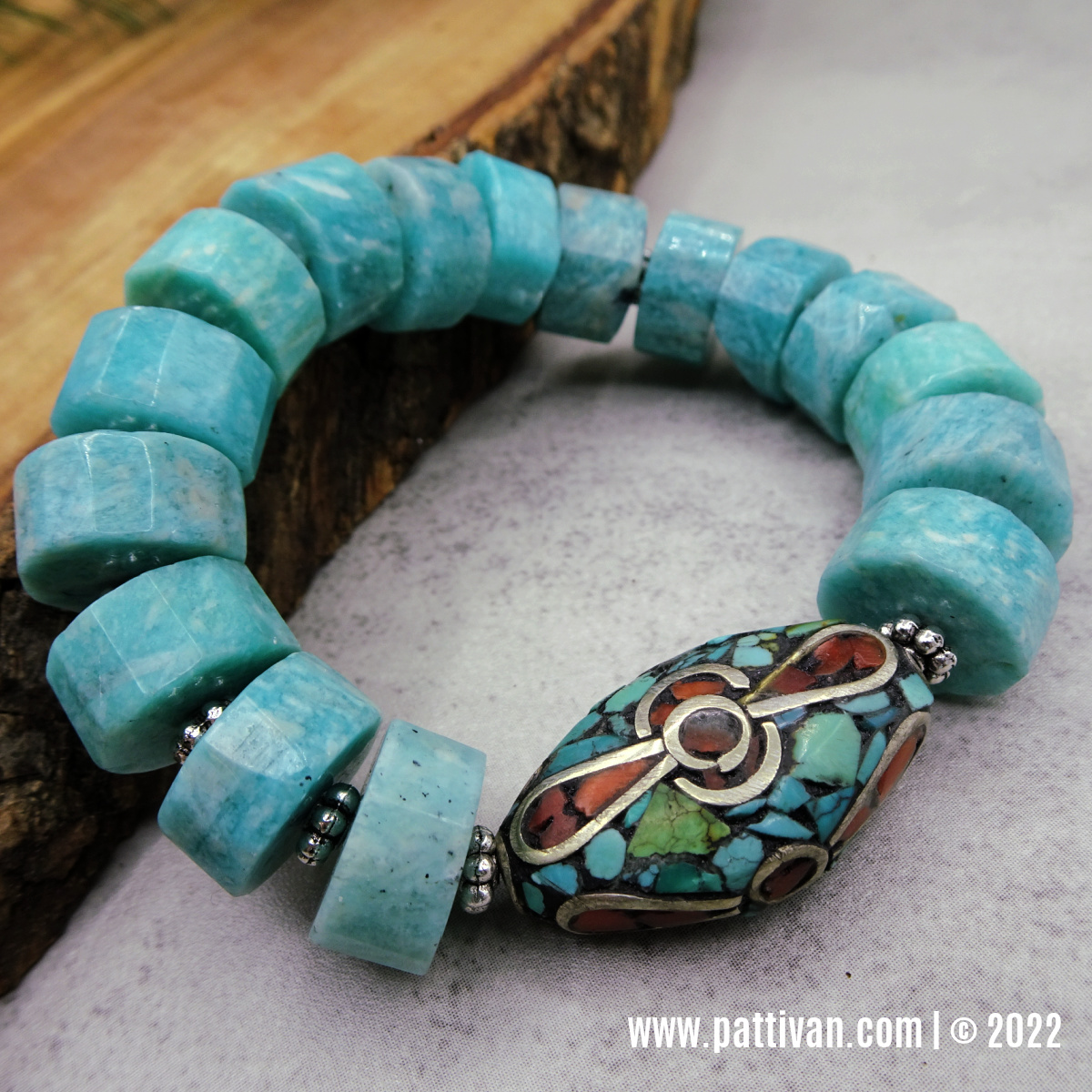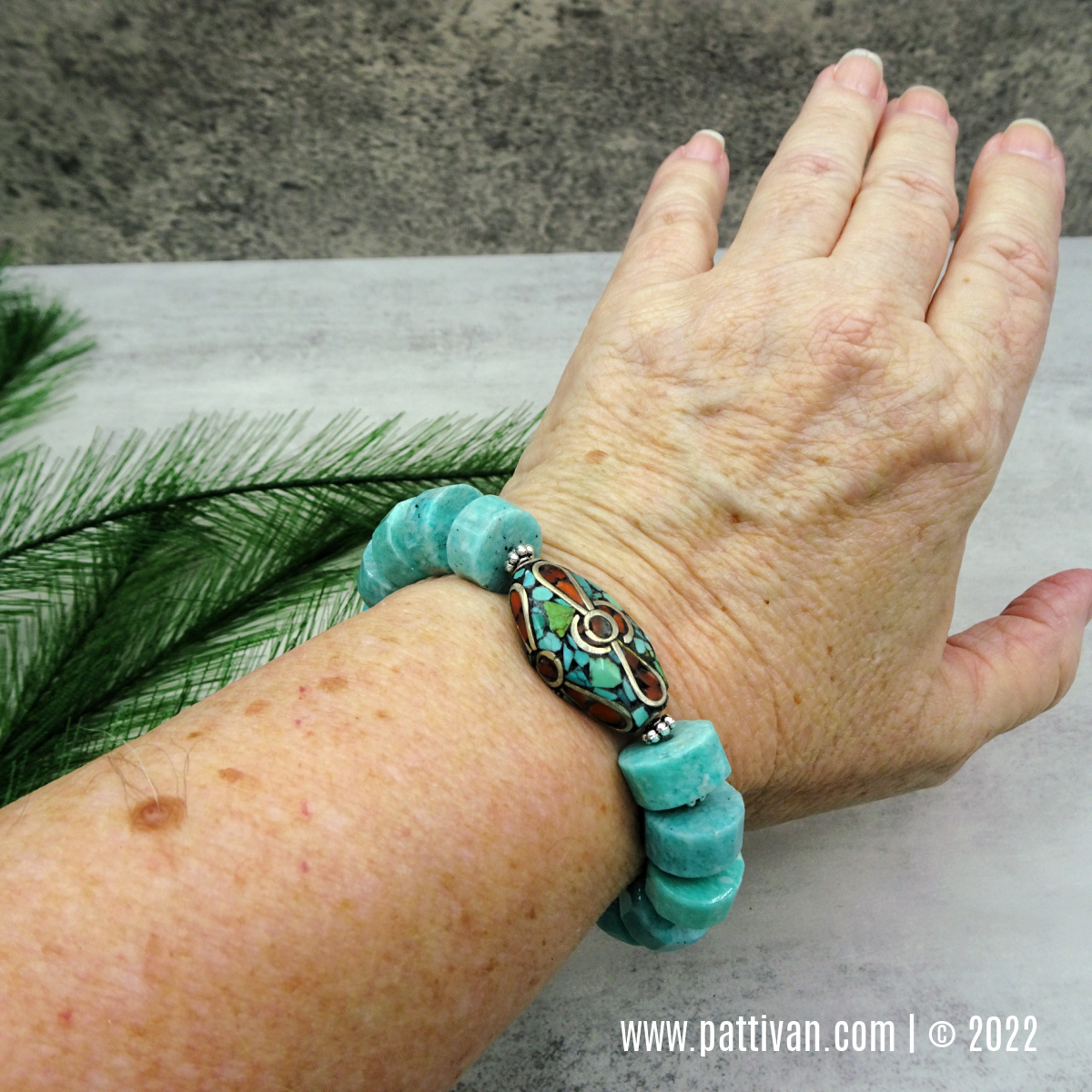 Want to win this bracelet? Just leave a comment on this blog post - OR on my Face Book page that announces the contest! I will pick a winner in a few days!
To better times, people! Thanks for stopping by!!
XO
Patti