July's Birthstone and a Giveaway!
I nearly missed the birthstone for July for my giveaway today ... It's the Ruby!
A little bit about the Ruby gemstone - A ruby technically is a sapphire, but its prized color has always separated it from similar gems. Rubies have been found all over the world, including in Myanmar (formerly Burma), Africa, Australia and the USA. Rubies are extremely strong, registering 9 on the Mohs scale of hardness. They are as resilient as sapphires and only slightly softer than diamonds. Diamonds are a 10, which is one of the reasons the ruby is so highly valued, along with the deep color and gorgeous shine.
About the Necklace - I love to make hollow forms out of sterling silver (and on occasion, copper). I have never made a square shape before,so I am pleased with the final design. It features a GORGEOUS faceted Ruby on the top - which trust me, looks so much better in person! My pictures just do not capture the sparkle and deep red color of this beautiful gem. The pendant includes a patterned 18" sterling silver oval chain, which fastens securely with a lobster clasp. (I procured the Ruby from Rosy on the Rocks - link here - their faceted gemstones are the best!)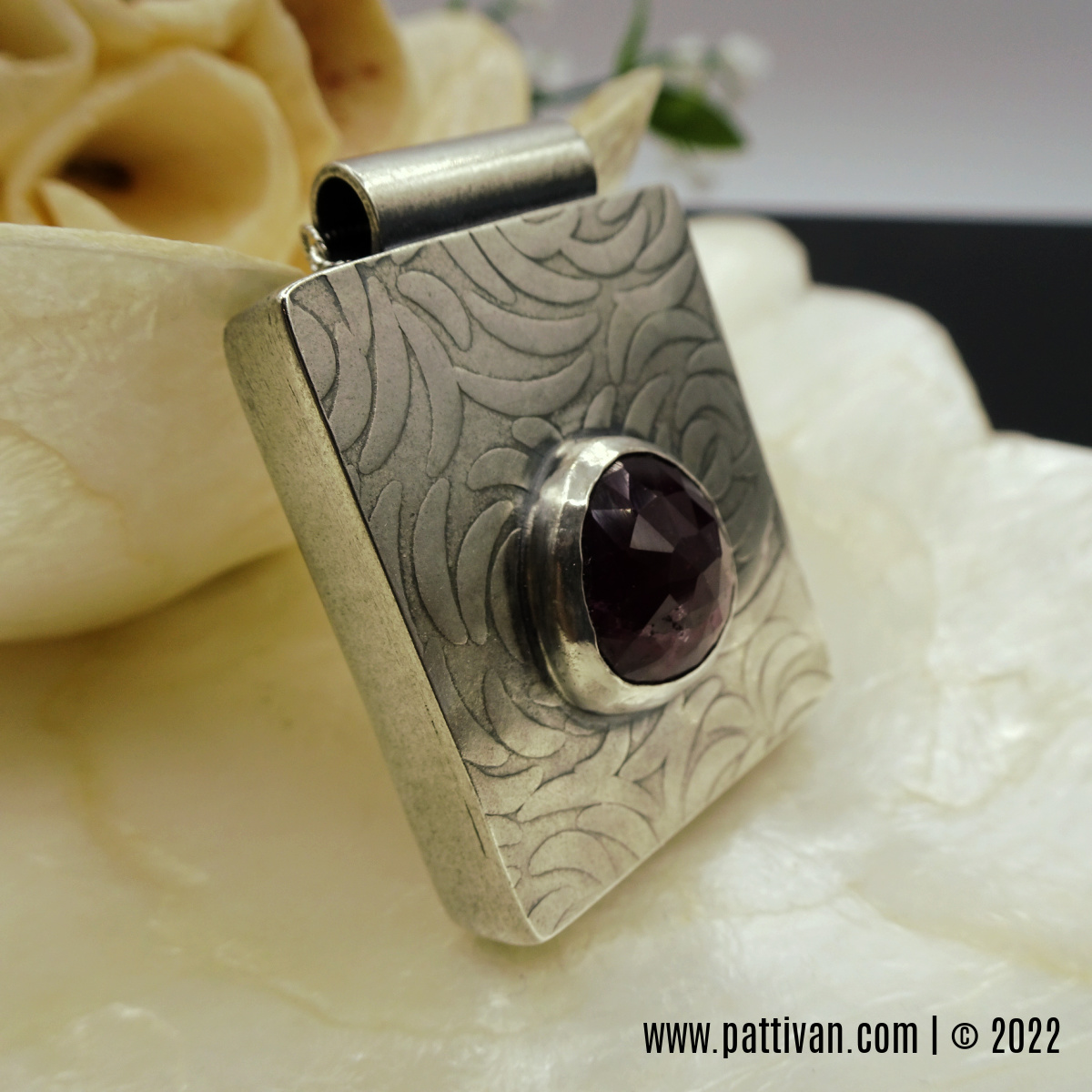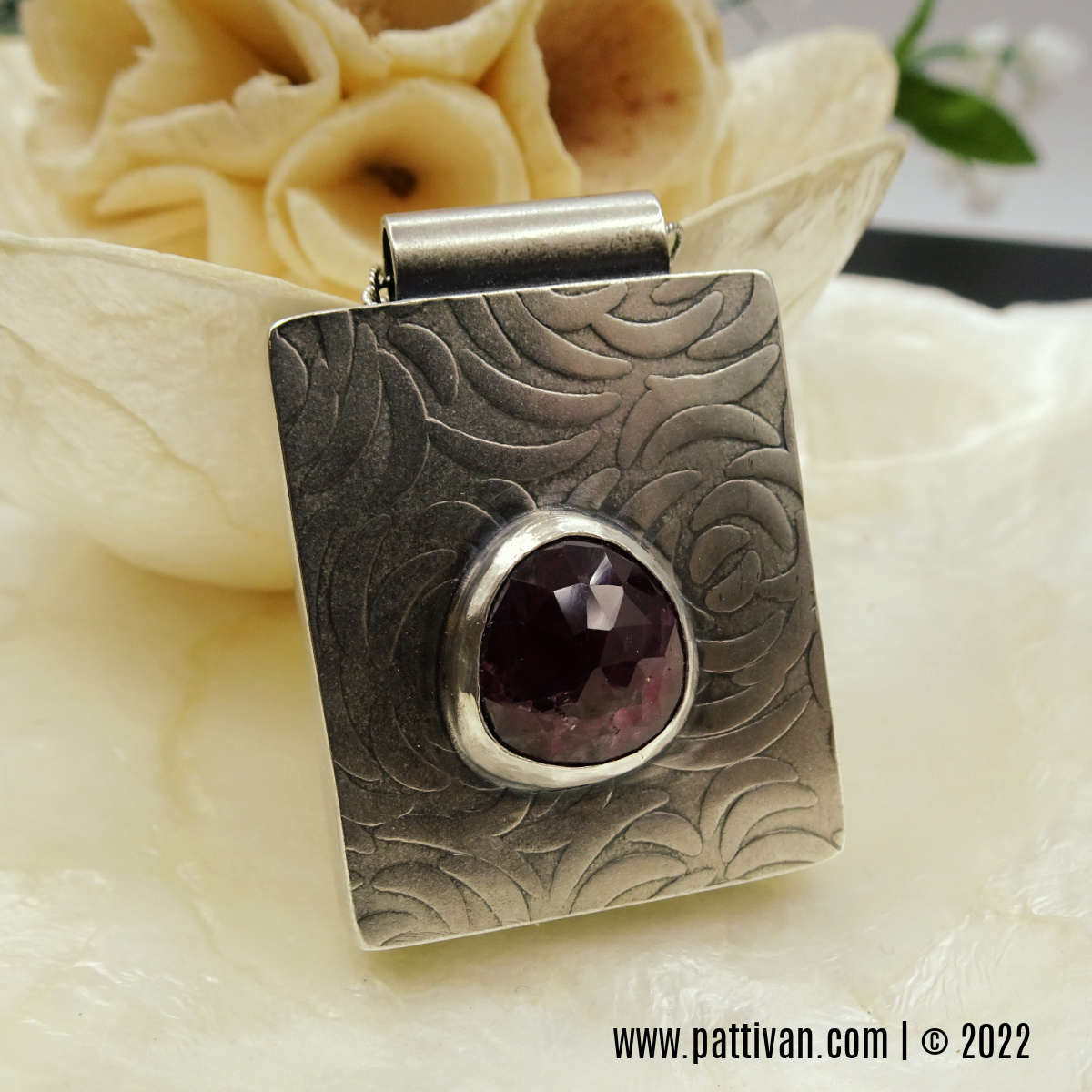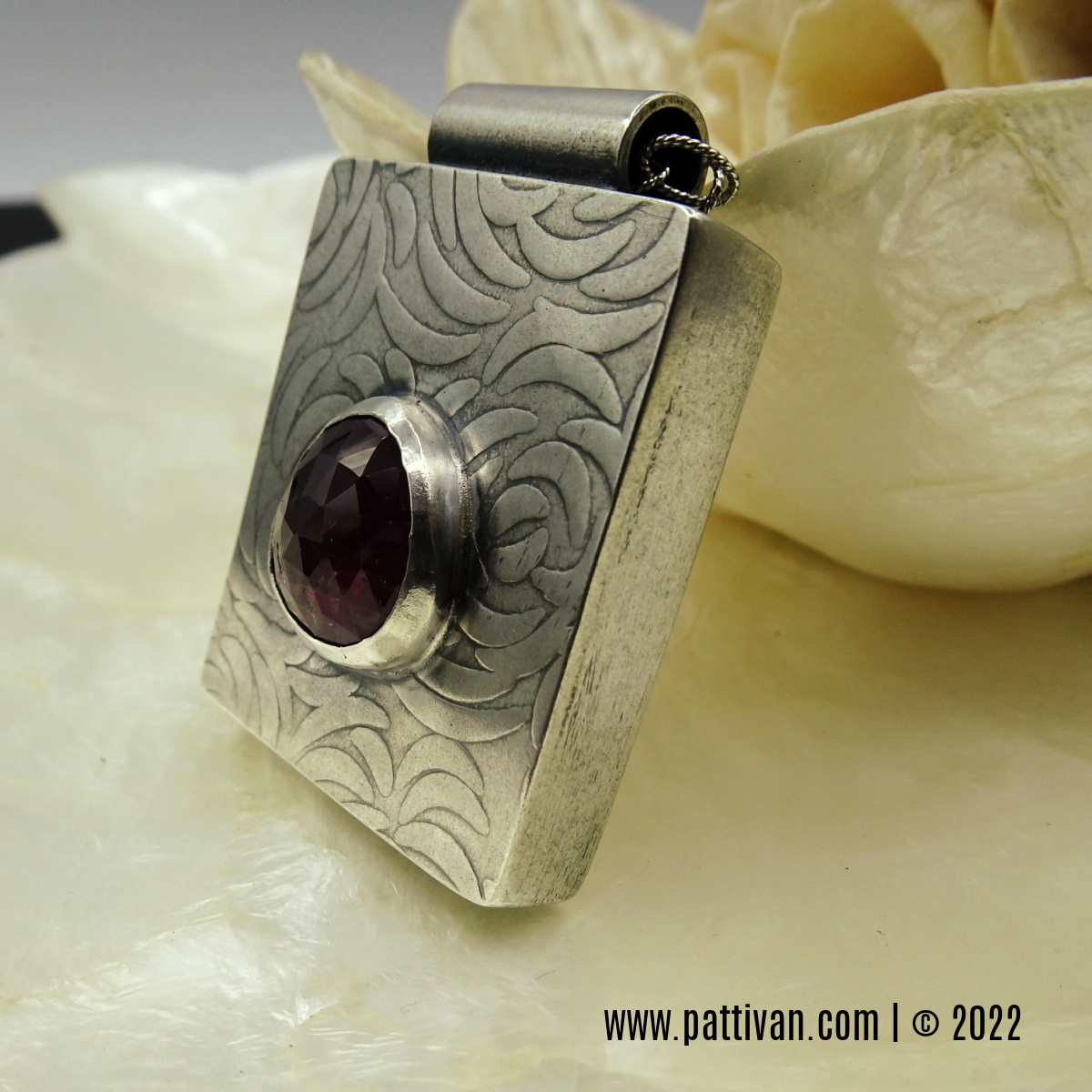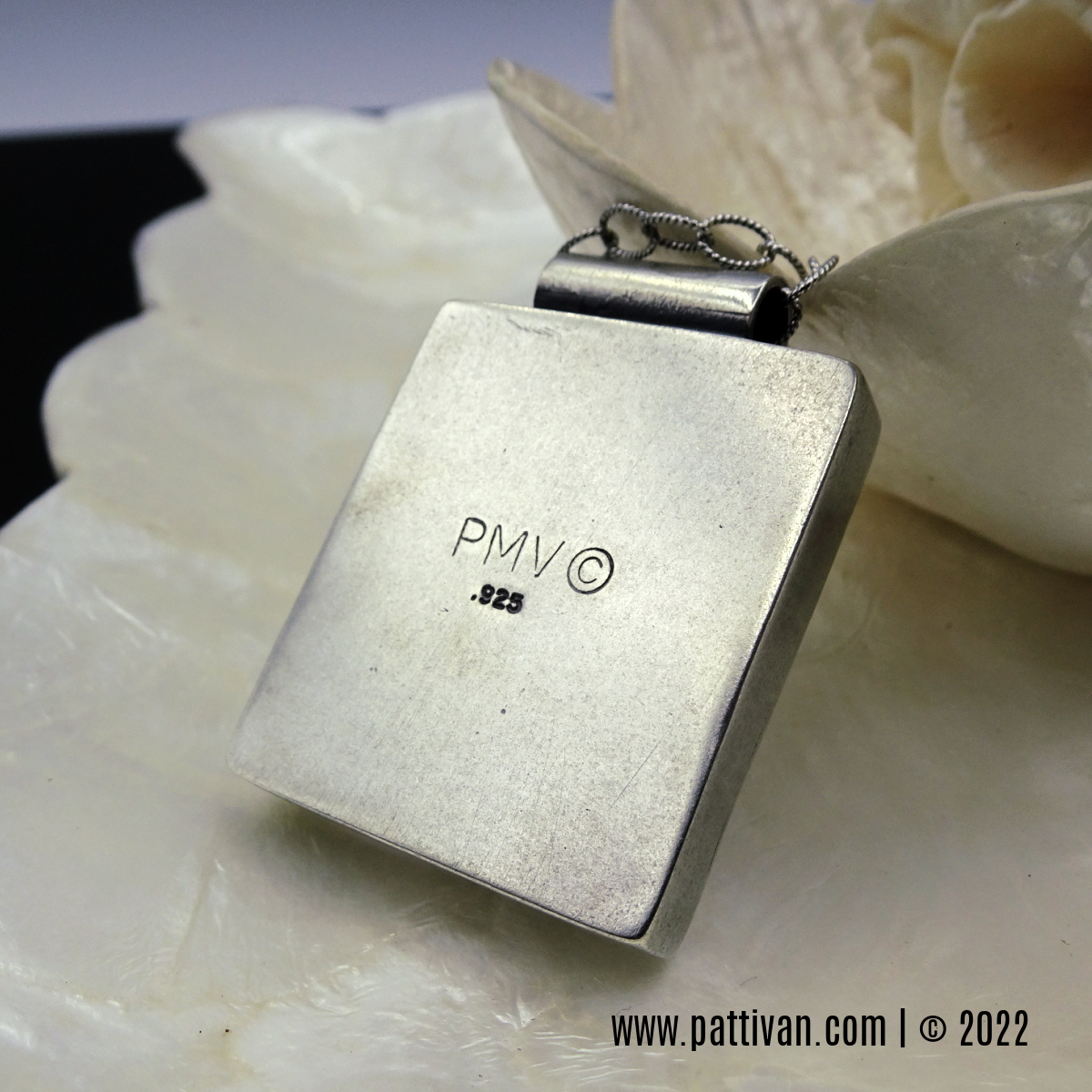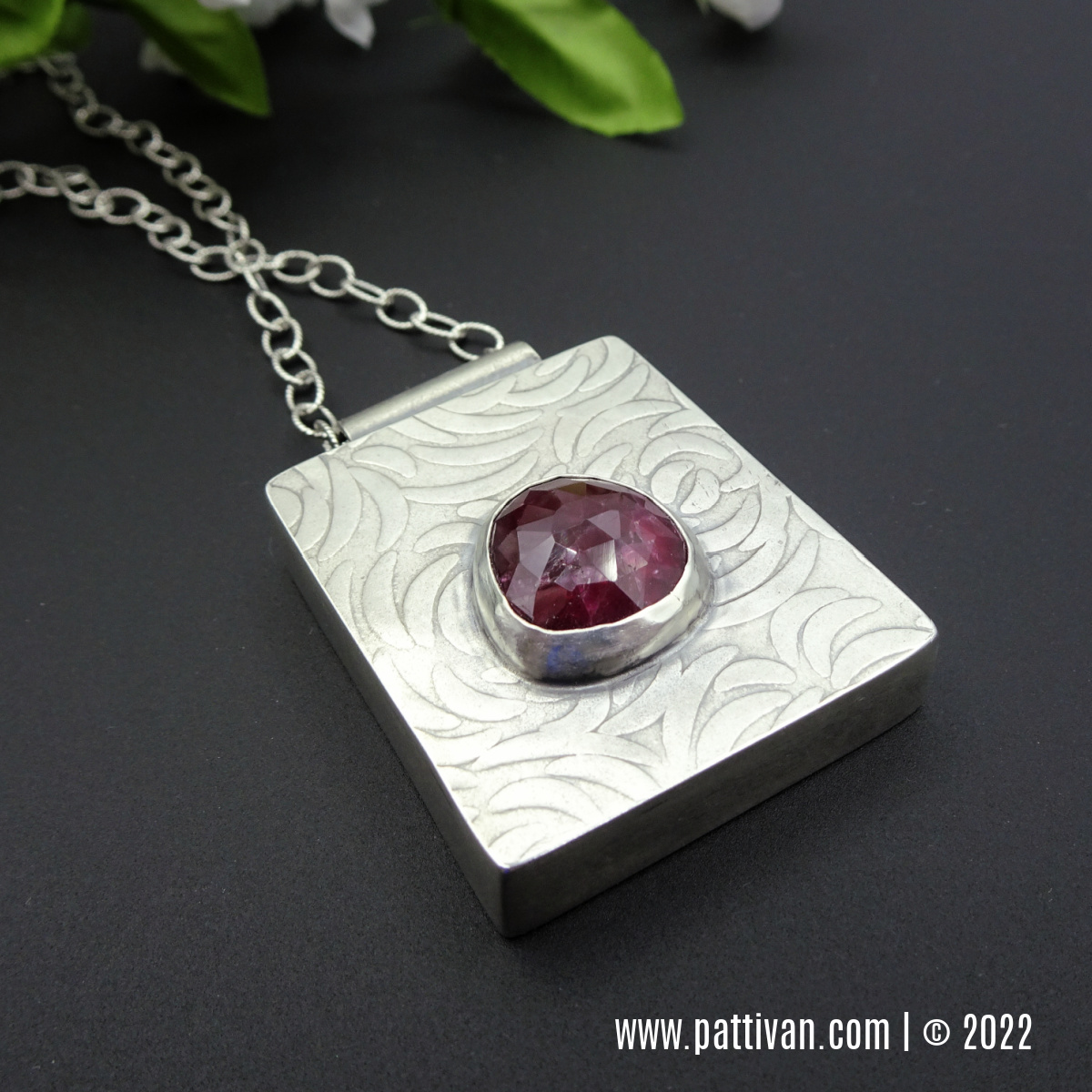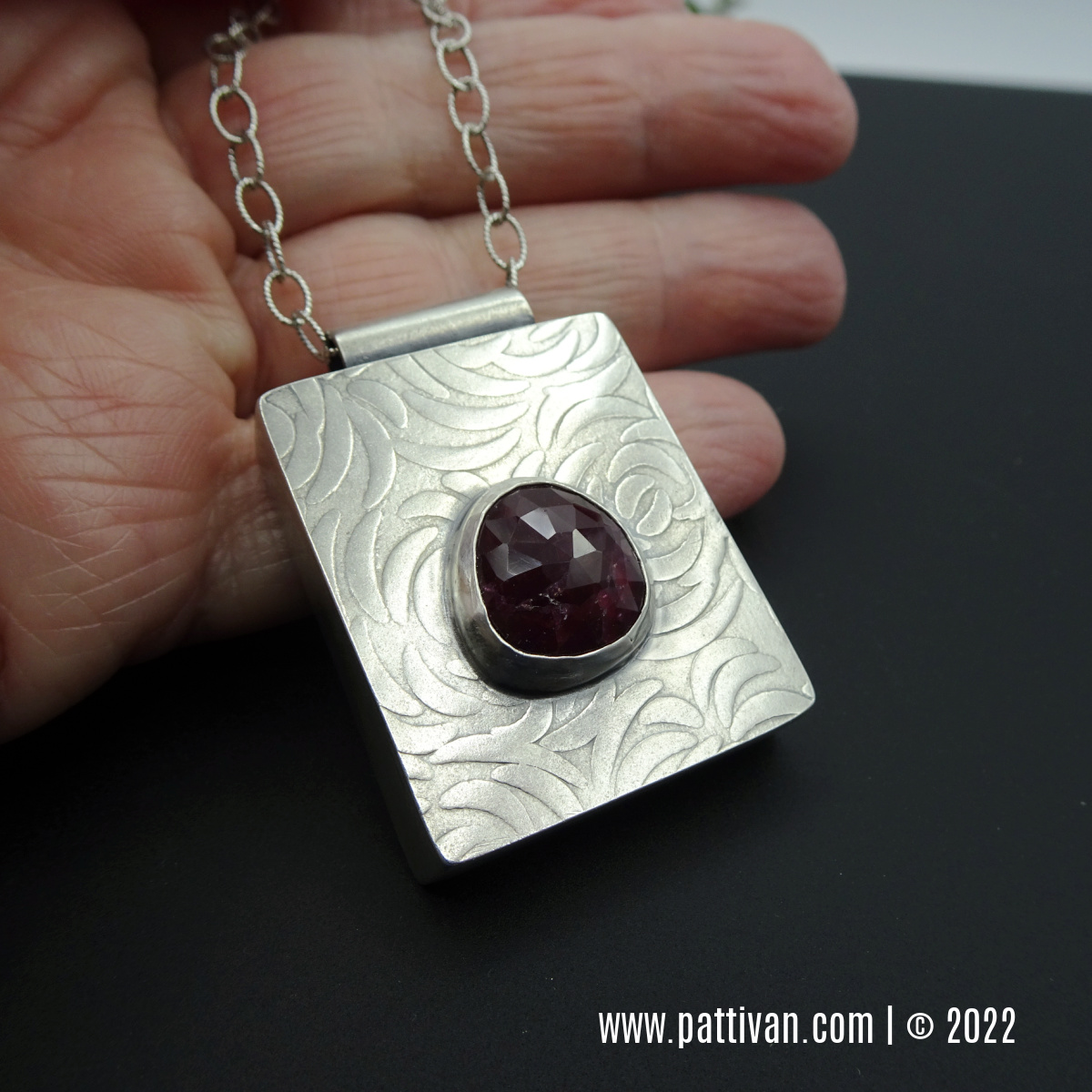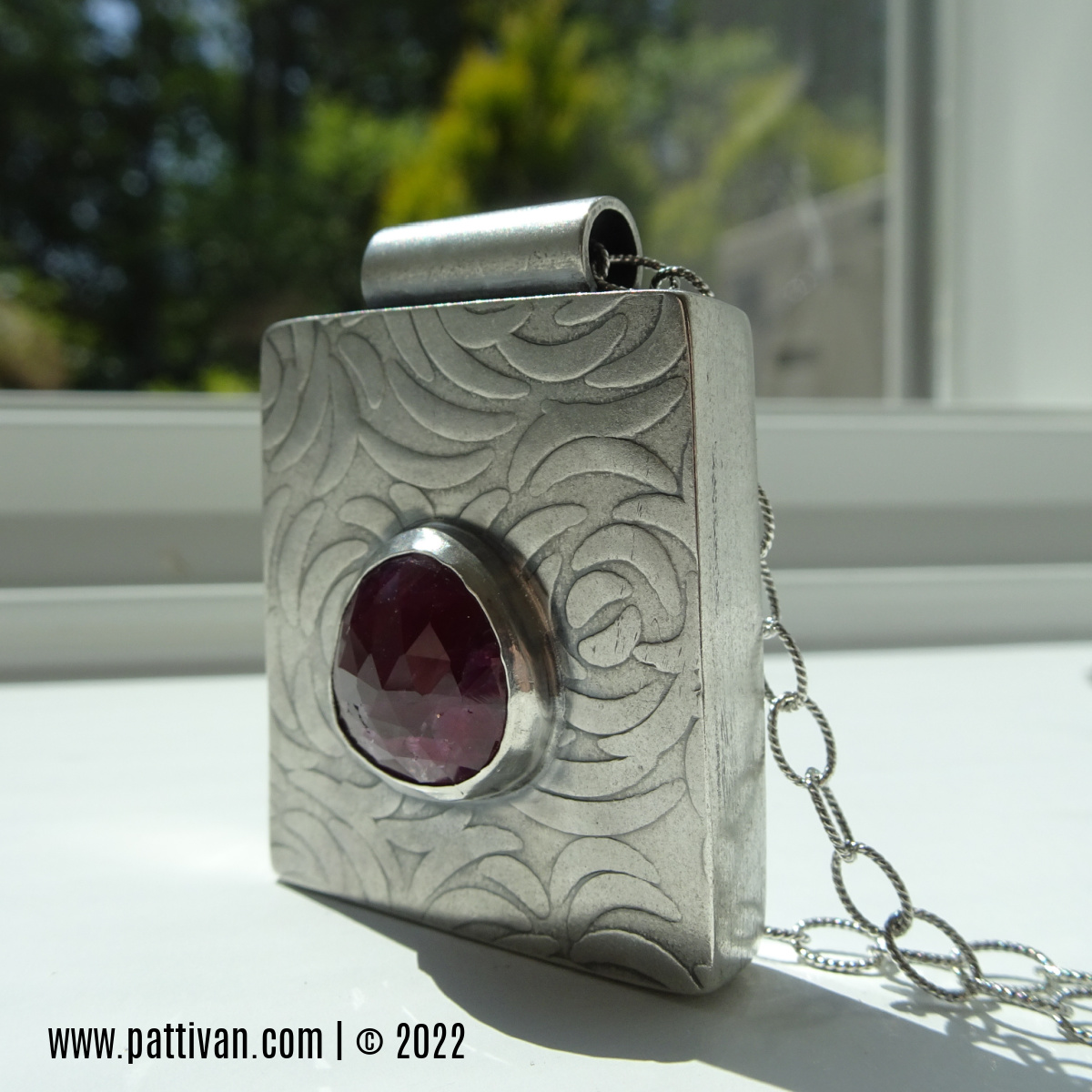 How to Enter to Win this Necklace!
Just leave a comment on this blog post OR my Facebook post that advertises this Giveaway. One entry is all you need - duplicates will not be "counted".
I will pick a winner in a few days!
Once again - thank you so much for stopping by!
XO
Patti