I am Hosting Another Giveaway!
If you have kept up with my blog posts, I recently went into detail about how bad business has been. But, one benefit is that I am literally poring through every single bag of beads (that number is in the hundreds) to come up with ideas. Today's make has become my latest giveaway!
The Cross Symbol is one of the most universal spiritual "idols" that is recognized literally around the world. The pewter cross - expertly crafted by artist Inviciti (link to their shop is here) - appears as if it were found in a dig somewhere in the Middle East - a true Relic. And I love it!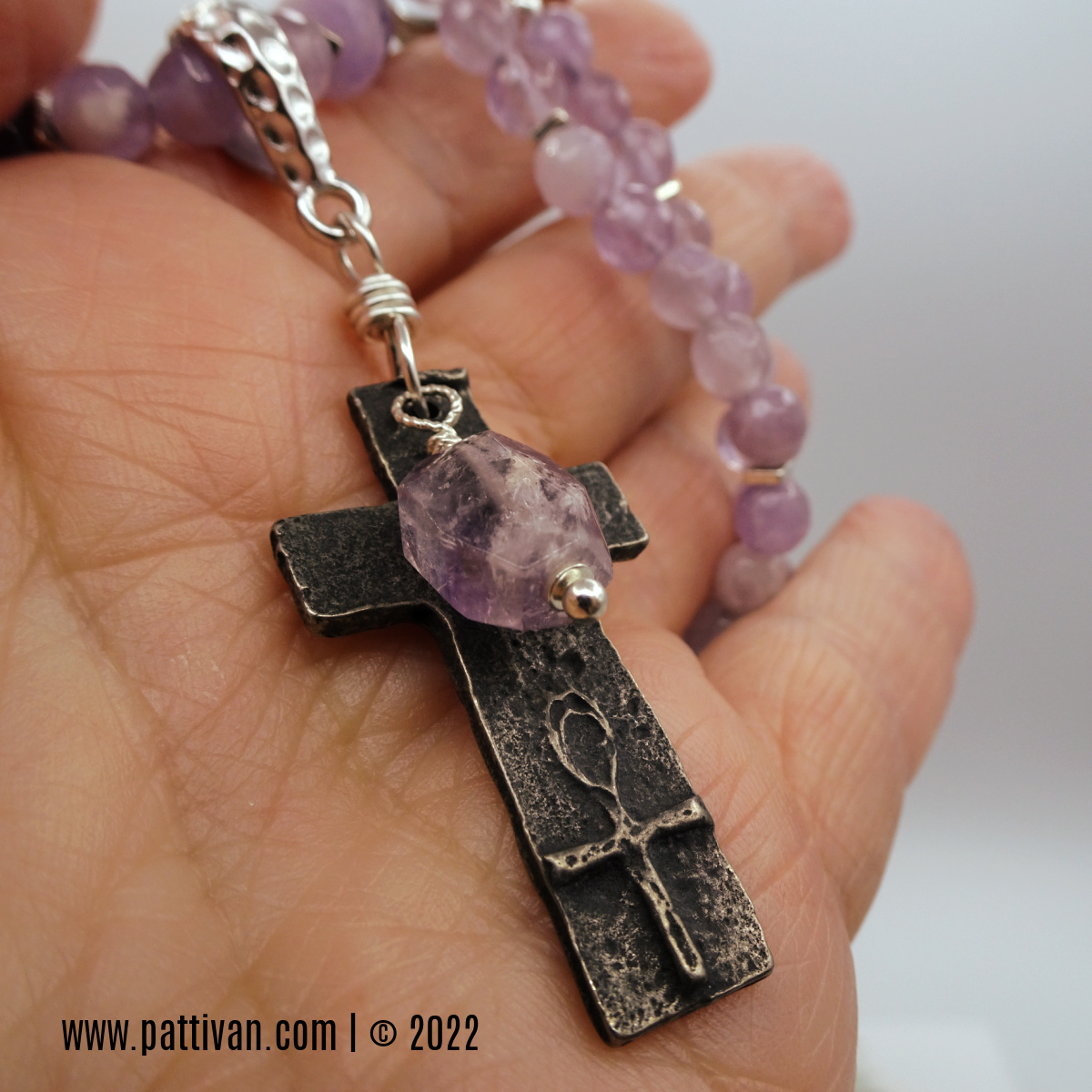 I almost always pair the Cross Symbol with purple - I attribute this to my Catholic upbringing! No, this cross is definitely not a Crucifix - but I think amethyst is such a beautiful stone! The matte finish on the beads complements the rustic nature of the cross - and I used two different sizes of faceted amethyst. I wired a single "shiny" amethyst nugget to the cross pendant. The bail and the toggle clasp are comprised of hammered pewter. Here are a few more pics!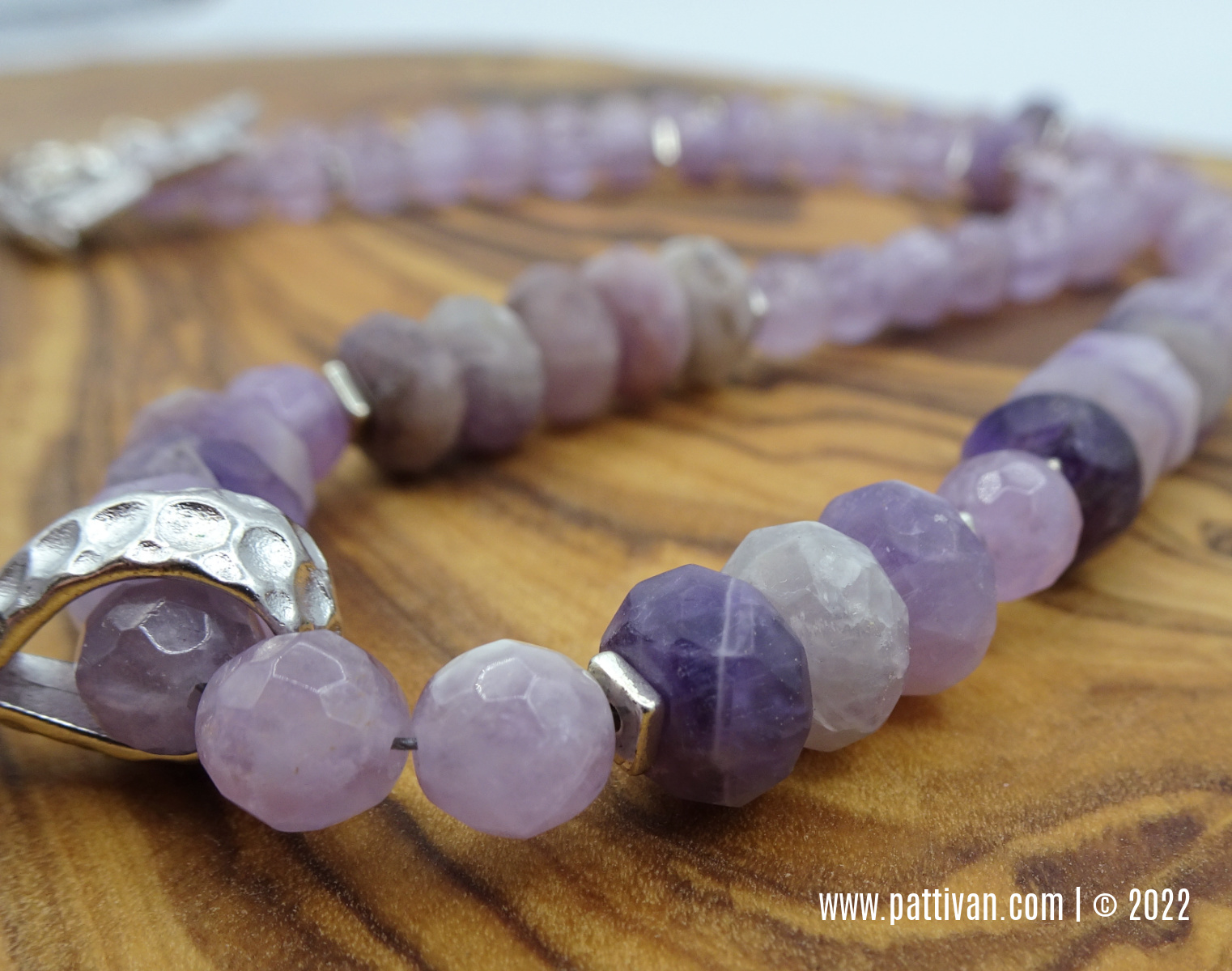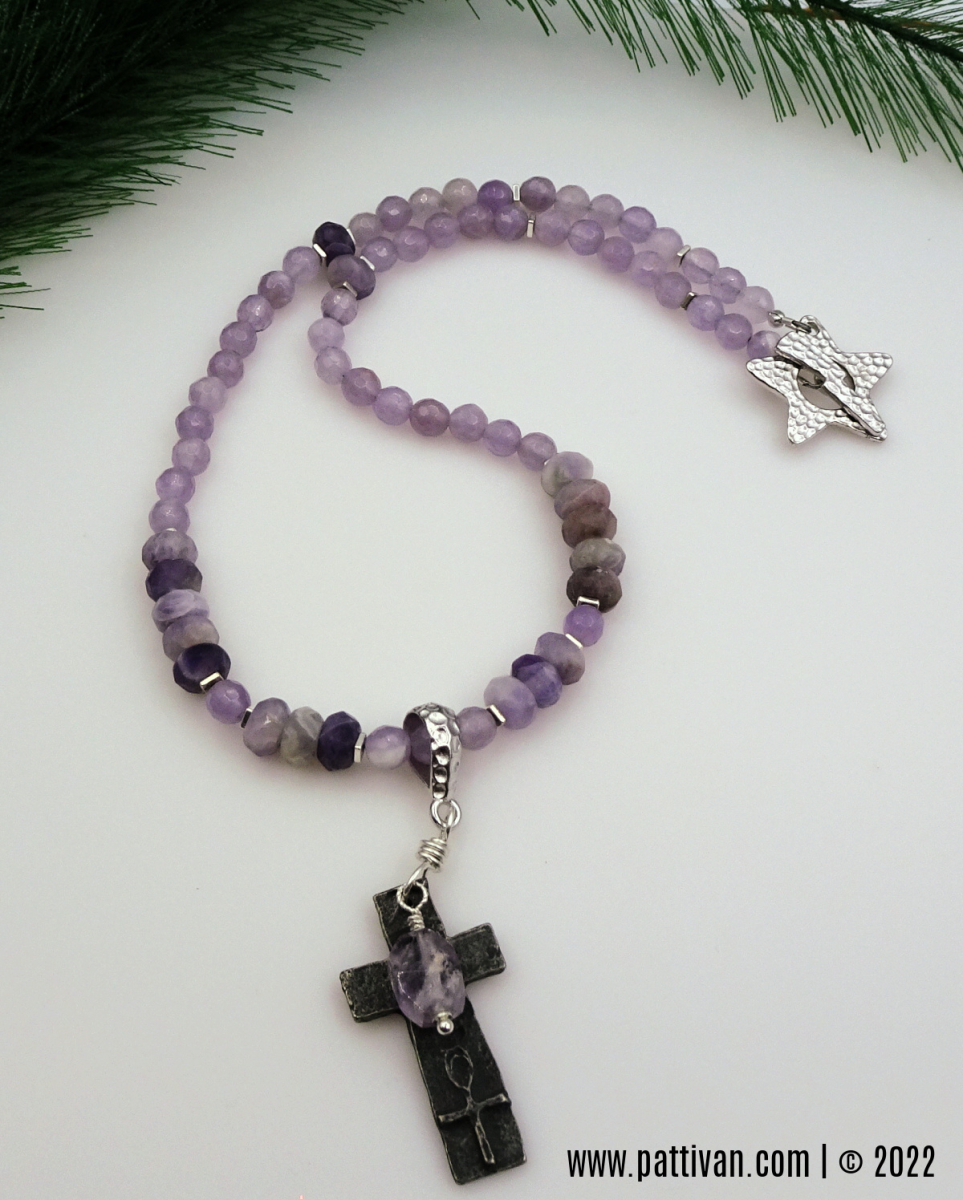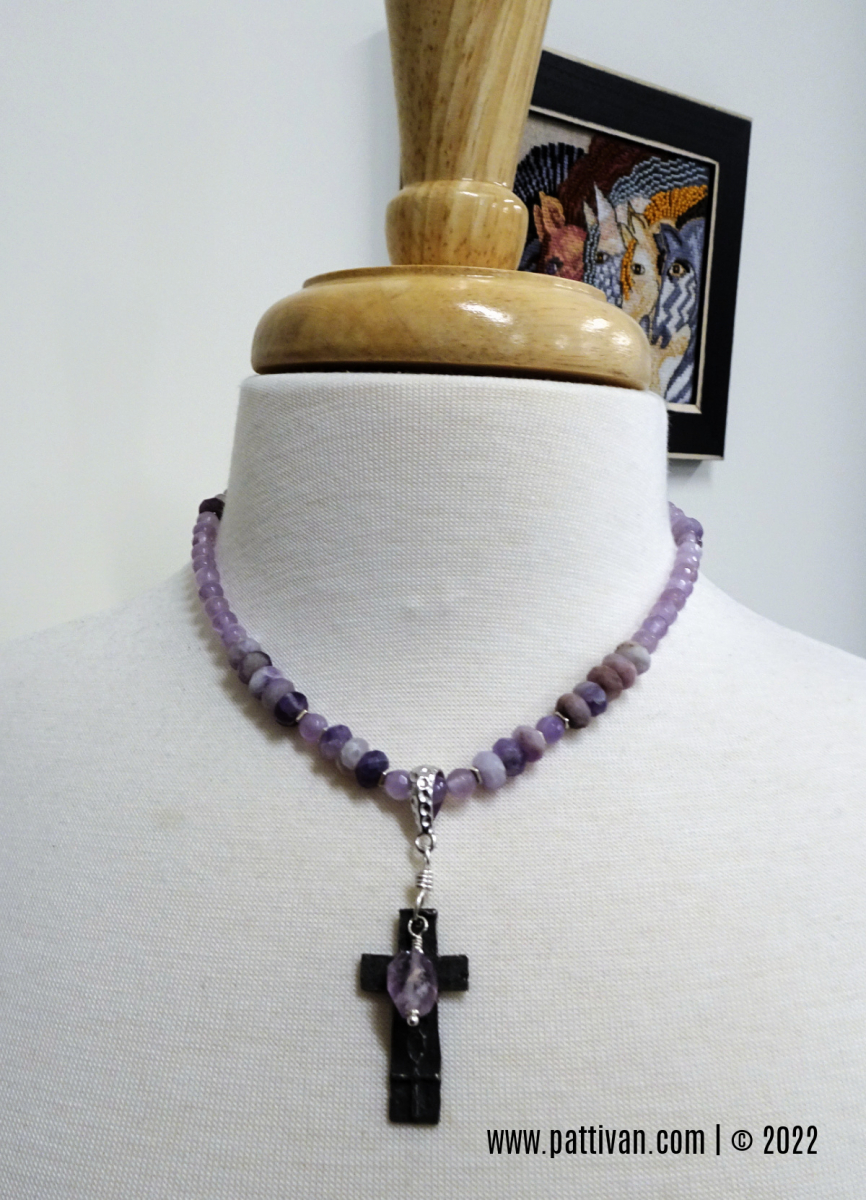 How to Enter the Contest
So simple - just leave a comment on this blog post, or on my related Facebook post. Duplicate comments will only be counted once, so no need to comment in both places! I will pick a winner in a few days!
Thanks so much for stopping by!!
xo
Patti