Giveaway - This time, the prize is pearls!
SALE! Save 40% on Everything in my Shop!
Items already marked down - No Coupon Required and No Minimum!
NOTE: GIFT CERTIFICATES NOT INCLUDED IN THIS SALE!
While perusing my Facebook memories the other day, it reminded me that the first time I ever knotted pearls was just four years ago. Since that time, I have researched and found several different ways to achieve a gorgeous piece of knotted jewelry! That's one thing I really enjoy about jewelry design (and construction)...there is more than one way to do things! And...I found yet another way to knot the pearls using two threads of silk, and this is now my favorite method (so far!!) The knots are nearly perfect and not a single tool was used! :)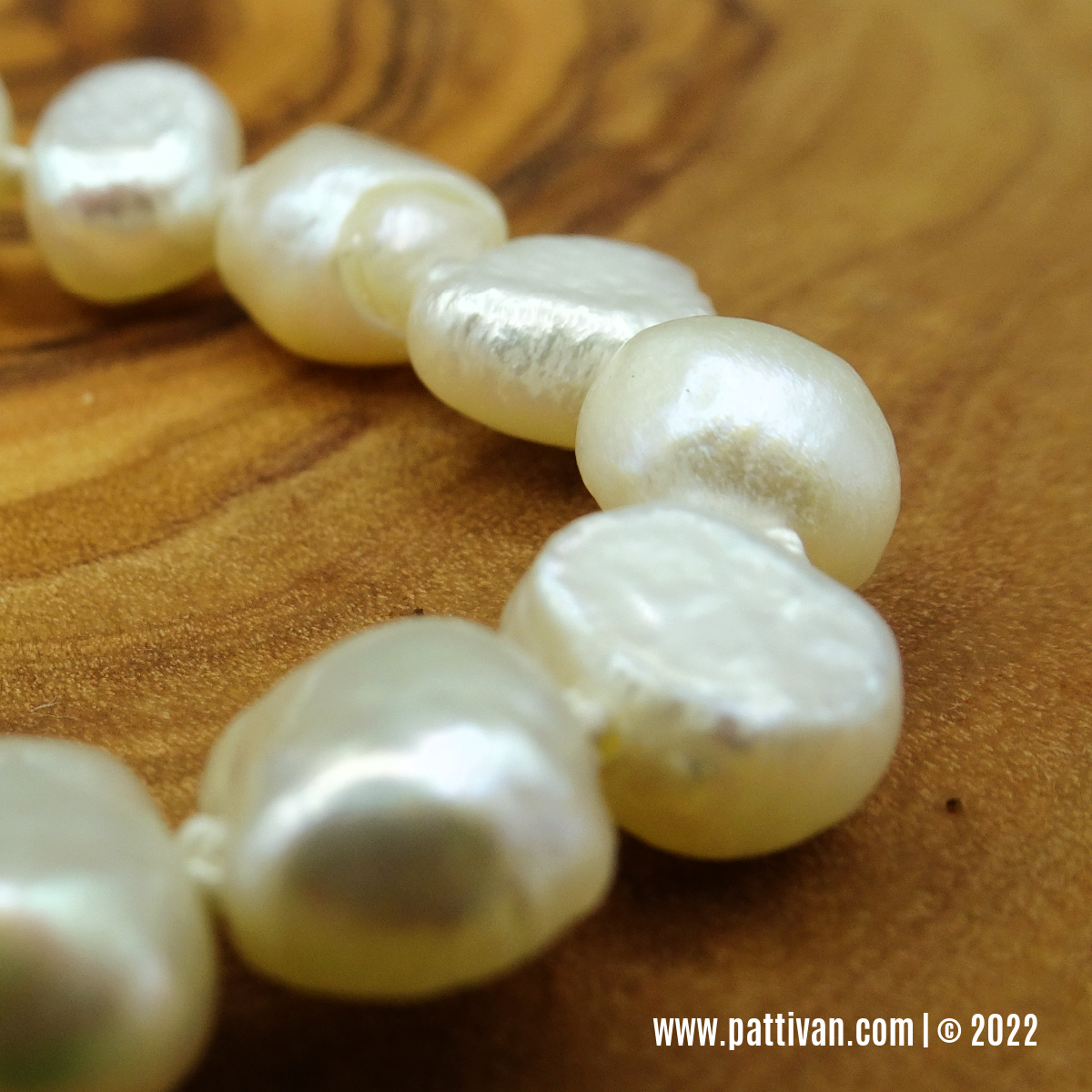 I so very much love the luster of pearls. These lovely pebble pearls range from 7mm - 10mm in width. I have knotted a bracelet with silk - two strands- and thoroughly enjoyed every second!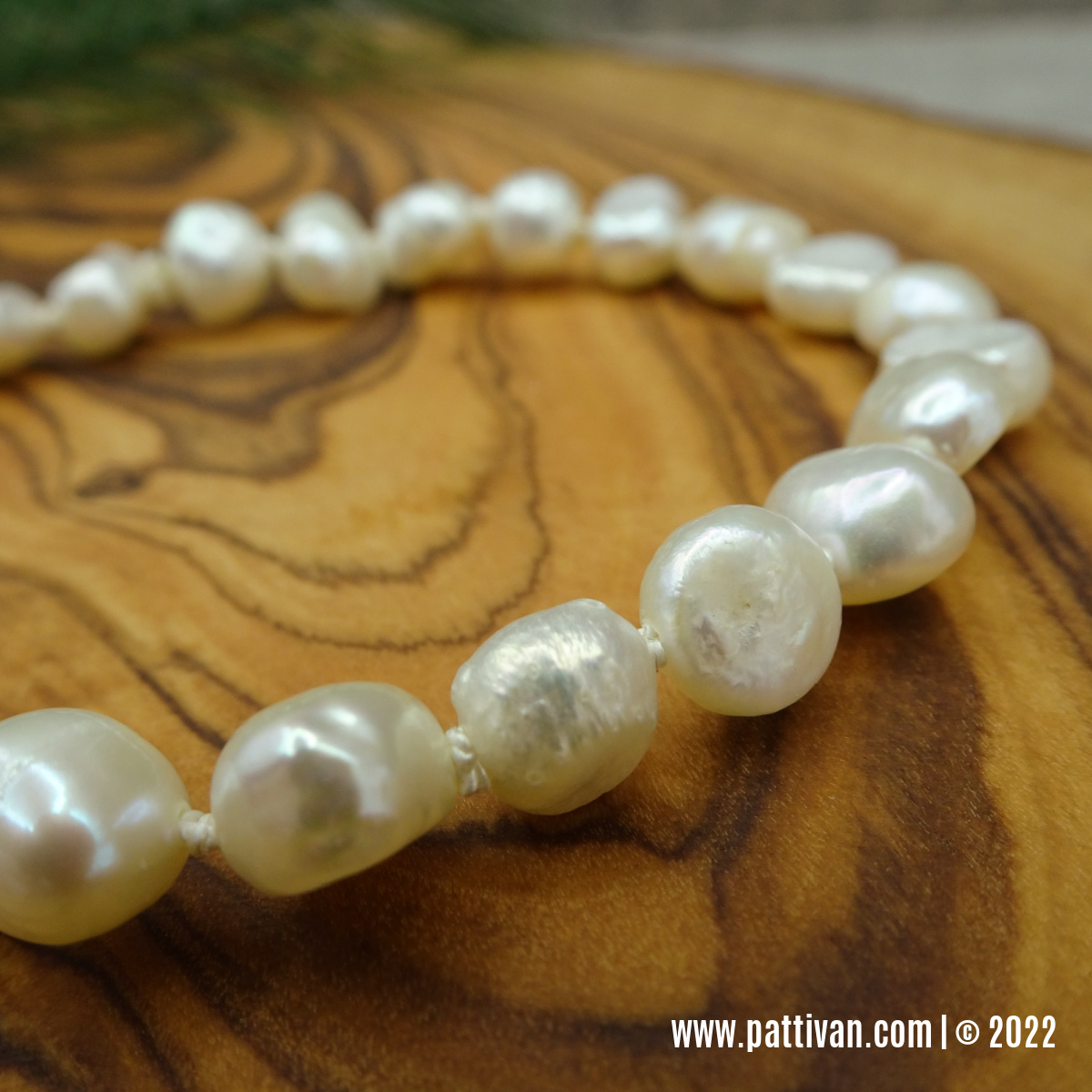 I added gold filled findings - lobster clasp, chain, beads, bead caps - and a Capiz Shell brass charm.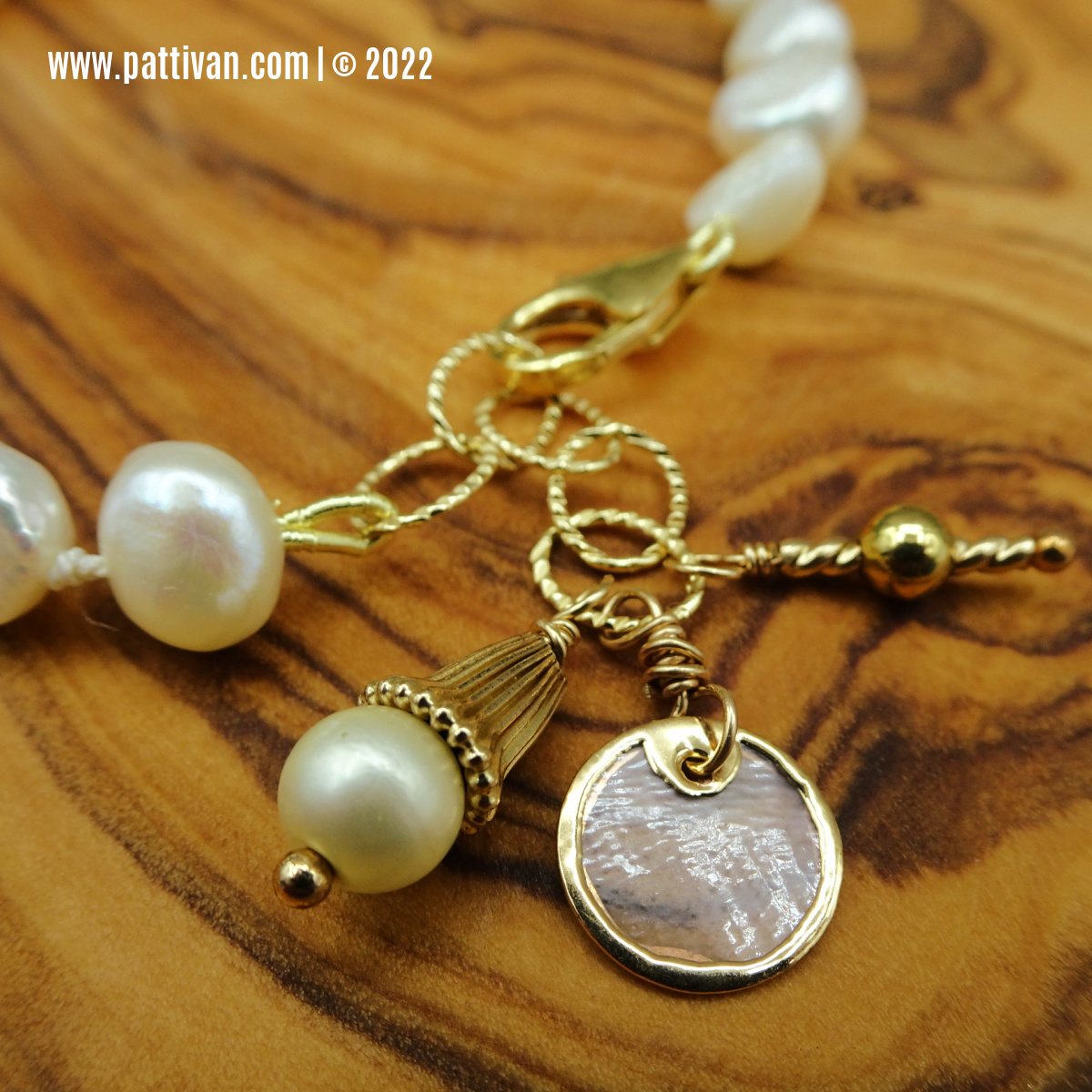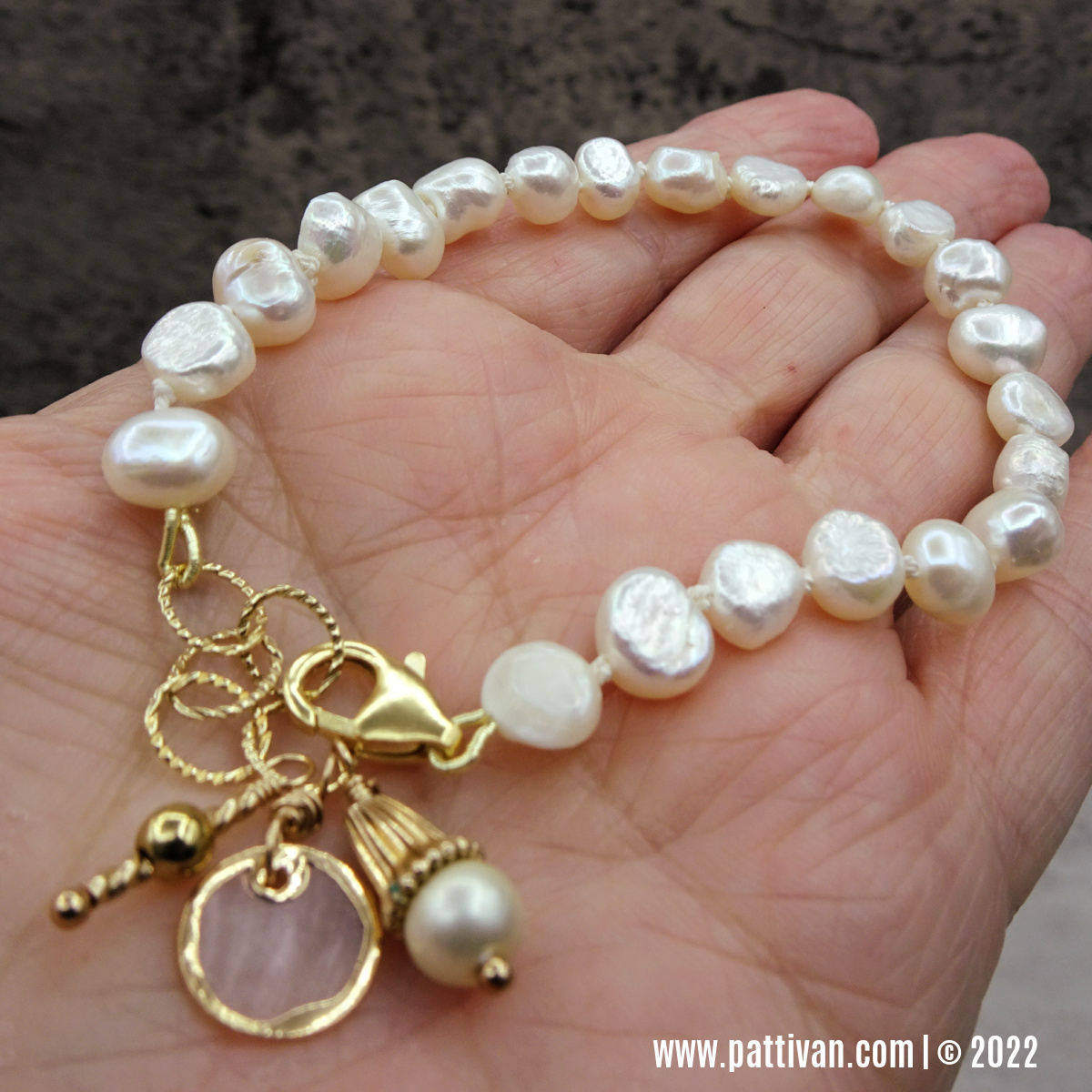 I added the extender chain to make this bracelet adjustable - it will fit just about any wrist! Perfect for yourself...or to gift!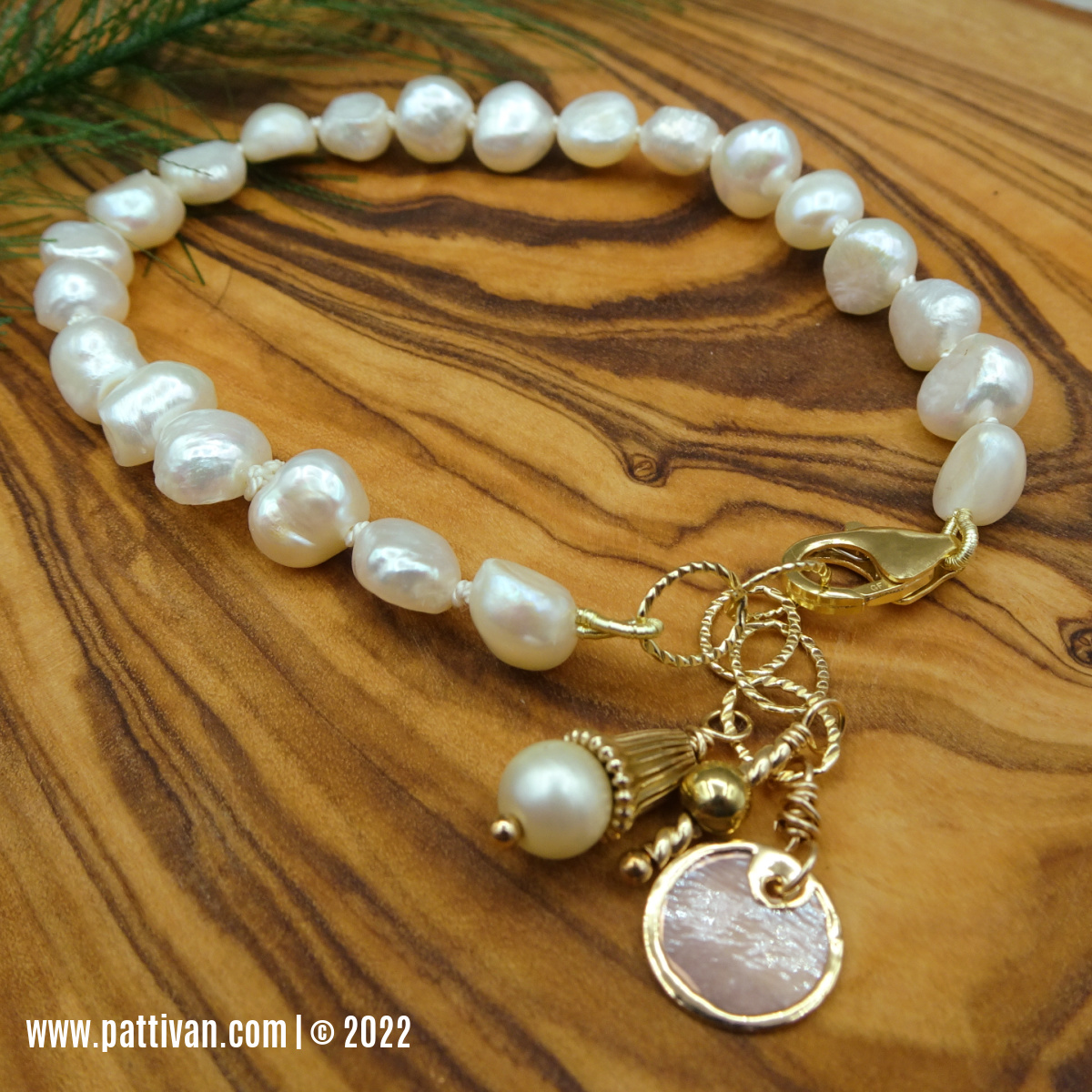 The bracelet measures 7 1/2" plus a 1" gold filled extender chain.
How to Enter the Contest
Want to win this bracelet? It's easy!
Just comment on this blog post OR leave a comment on my Facebook page that references this contest.
If you want to earn an additional entry - share my Facebook post, and leave a comment that the post has been shared.
That's it - all there is to it!
I will pick a winner in the next few days.
Thanks for stopping by!
XO
Patti