Winner Winner!!
SALE! Save 40% on Everything in my Shop!
Items already marked down - No Coupon Required and No Minimum!
NOTE: GIFT CERTIFICATES NOT INCLUDED IN THIS SALE!
A sincere thank you to everyone who left a comment on my last blog post, OR Facebook post, as it relates to winning this gorgeous Amazonite nugget bracelet, with a very cool inlay bead from Tibet sitting dead center: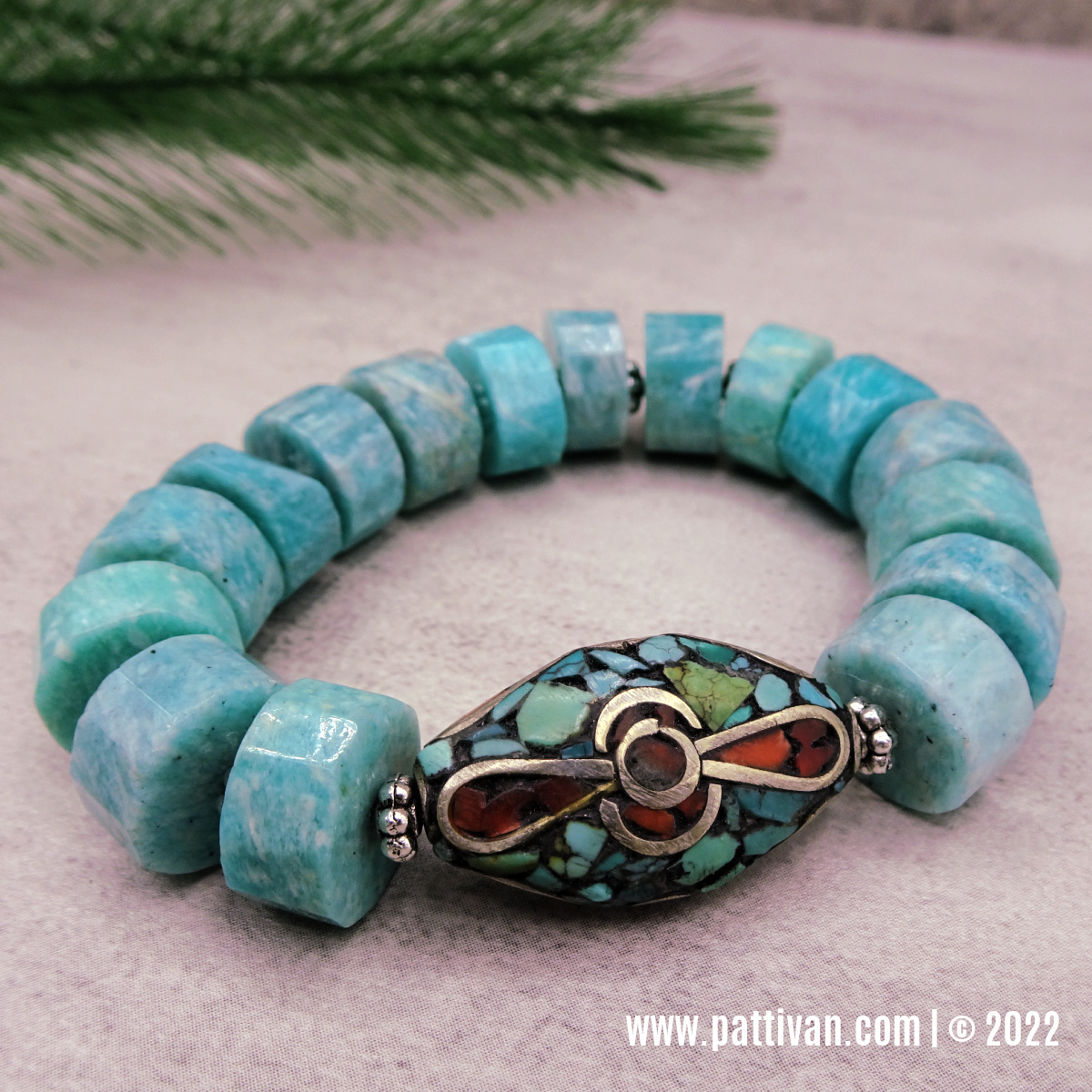 The winner is ... Cheryl, who wrote this response on my blog:
Hi Patti! So happy Sarge is recovering. Gosh I hope you don't shut down your shop. I have many of your pieces and all just gorgeous! There are several pieces I really love and want currently but it's one thing after another. But still hoping they are available when I am able. This bracelet for the giveaway is spectacular. Looks like a beautiful ocean I wish I was swimming in now lol.
Cheryl...Please email me your address (pattivan@verizon.net) and I will get this out to you ASAP!
On a side note.... I have only started using my website to host my blog - since Blogger (goggle) was becoming much too cumbersome to use. The one thing I cannot figure out is blog comments. I am not privey to the email address one has to give on my blog when they are leaving a comment (at least, if its there, I cannot see it!!) So, do not know that if I reply to a comment if the person who wrote the comment will receive an email from me, acknowledging that response. If there are any other Indiemade website users out there who can enlighten me on this subject, I would really appreciate it! Thanks!
Stay tuned...I will have many more giveaways in the coming days - so I thank you again for stopping by!
XO
Patti